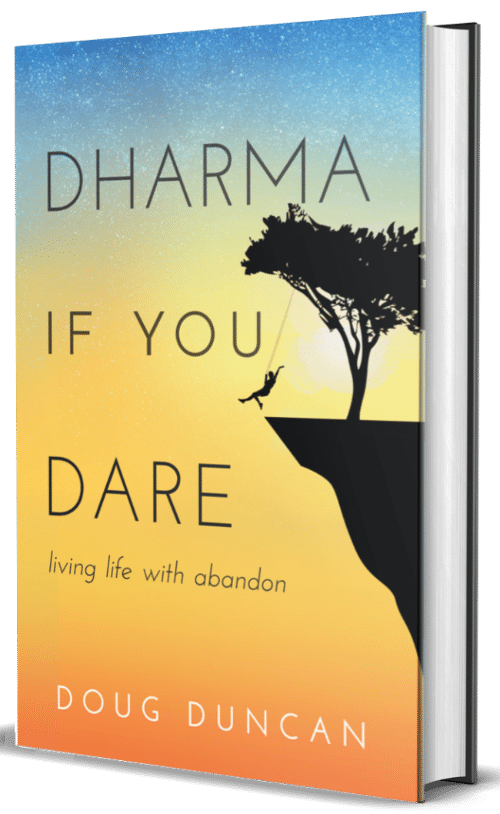 By Doug Duncan
Dharma If You Dare
Living Life with Abandon
Doug Duncan Sensei's pithy book, Dharma if you Dare, offers an empowering starting point for addressing our desire for 'something more'.
Humorous and accessible, discover how to explore your own feelings of longing and dissatisfaction with practical tools – based in the Tibetan Karma Kagyu lineage and other wisdom traditions – helping to free your mind.
Get Free Chapter
Join our awesome subscribers list to get a free chapter of Dharma if You Dare emailed to you. You'll also be the first to receive inspiring dharma teachings as they are published.
*If you're currently a Planet Dharma subscriber and you already downloaded the free chapter, please use a new email address if you want to receive the chapter again.
It doesn't matter if you are a practicing Buddhist or just interested in finding greater meaning in your life. This small book is chockfull of ideas and suggestions for personal exploration.
Dharma If You Dare presents teachings on the fundamentals of Buddhism that are clearly and simply stated, and easily applicable, in any tradition. This is a short but sweet resource that can help kick-start a reorientation towards the much neglected spiritual side of our lives.
You will come to recognize more deeply how the power of small things can make a world of difference in your life and the lives of others. Doug Duncan shows us how living your calling can be easier than we think – and If you follow his witty and practical insights, you'll find that these techniques really work.
About the Author
Doug Duncan
Doug has been leading retreats, teaching and training in universal practices of spiritual unfoldment since 1985. Doug Duncan studied with the Ven. Namgyal Rinpoche from 1974 until the latter's passing in 2003. Doug received lay ordination from Namgyal Rinpoche in 1978, and is a lineage holder in that teaching. He also received teachings from the 16th Karmapa and other Tibetan Rinpoches, as well as from the Ven. Sayadaw U Thila Wunta, and from a Master of the Western Mystery School. In addition, Doug has undertaken numerous three-month solitary meditation retreats.
Doug Sensei founded Clear Sky Meditation Center with his partner Catherine Pawasarat in BC Canada, and together they help students in numerous countries liberate themselves from suffering.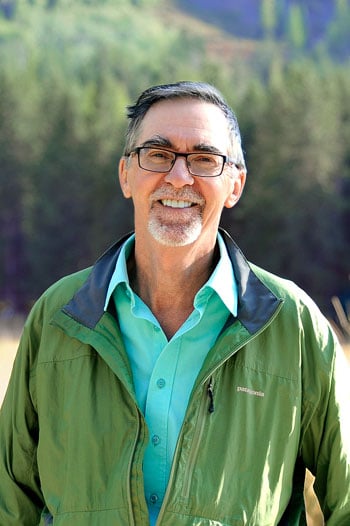 What measure measures the measurer's measure?
– Doug Duncan, Dharma if you dare
I'm not even going to pretend non-bias. I'm a student of Doug Duncan, and have been since 2007.
Get this book if you enjoy practical, humorous, direct teachings about the nature of mind. Get this book if you like teachers who get right to the heart of a matter, give concrete examples and have a great command of metaphors to illustrate points in an interesting way.
Great little book for anyone interested in development, no matter whether you are on a "path" or not. This book shows you how to recognize unconscious habits and emotions, and a way of living a free life.
The book brilliantly describes how to recognize your calling and how to live in alignment with it, taking on challenges and accepting the challenges of your daemon.
An excellent, precise and precious manual to freedom and liberation. The book shows me all my too familiar stumbling blocks and ways to get around them. Highly recommended to anyone who are serious about realizing his/her own full potential.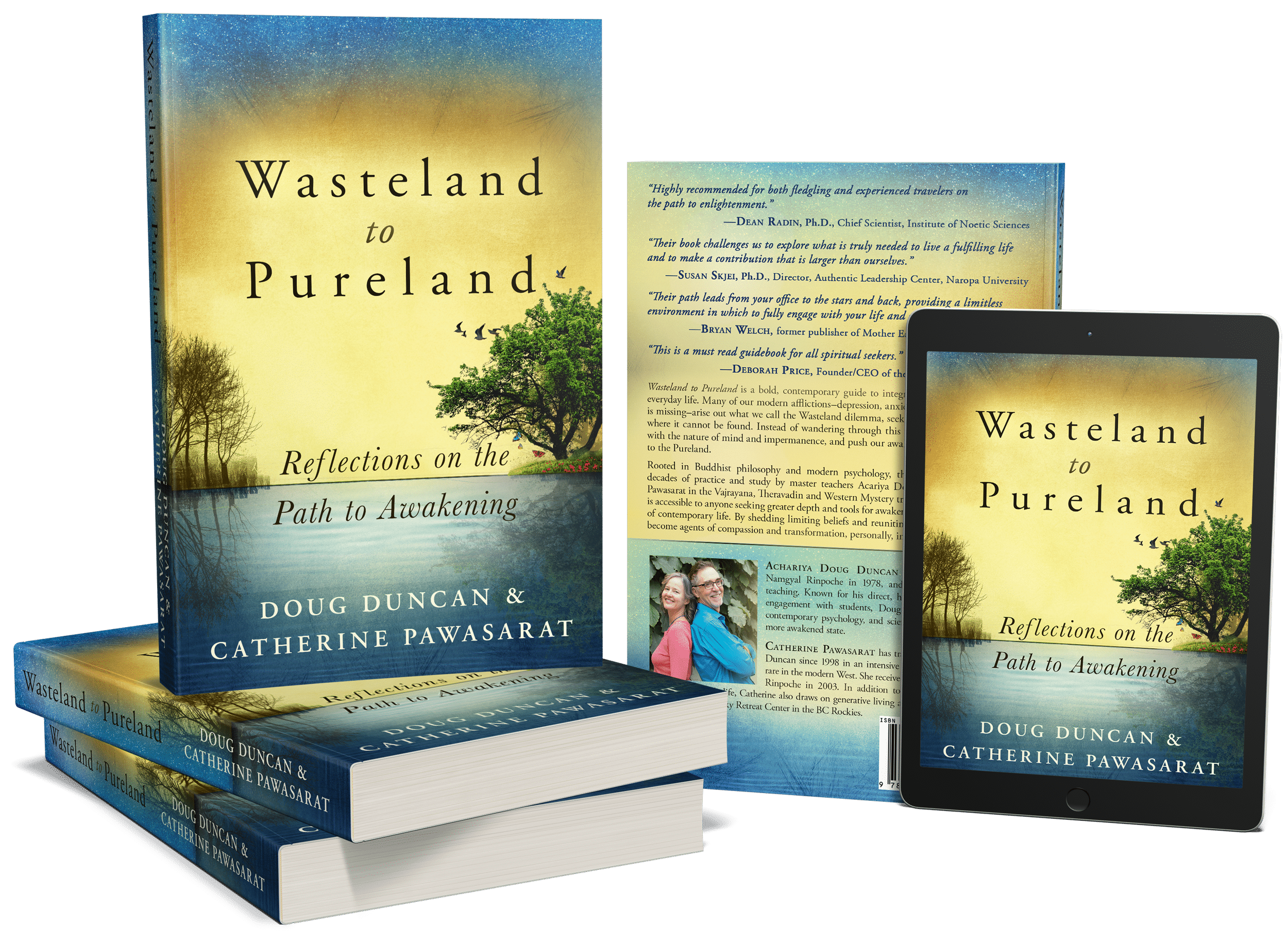 Wasteland to Pureland
Reflections on the Path to Awakening
Wasteland to Pureland is for those wanting to walk a path to greater freedom, immense clarity and fulfillment. This is the journey to a state of ultimate care for others.
Gain insights about the nature of an awakening experience that is vast and beyond words.
Understand the practical steps, phases and elements that must come together for transcendental alchemy to occur.