About Us – Dharma Teachers and Spiritual Mentors
Dharma Teachers Qapel (Doug Duncan) and Sensei (Catherine Pawasarat) teach meditation and act as spiritual mentors to students internationally and at their retreat center in BC, Canada.  Having lived overseas for many years and traveled extensively, Doug and Catherine draw on intercultural and trans-cultural experience to broaden the range and depth of their understandings of liberation that they share with others. 
Who the heck are they and why should you trust them?  Read on: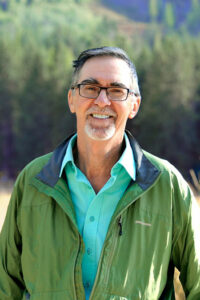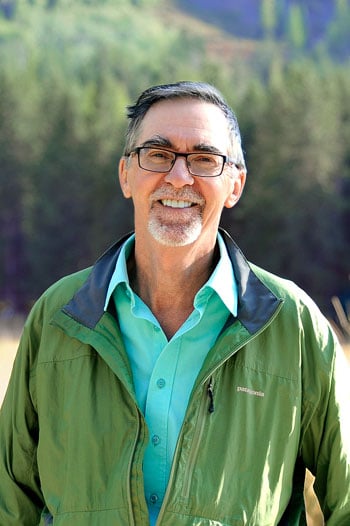 Qapel (Achariya Doug Duncan)
Doug Duncan studied with the Ven. Namgyal Rinpoche from 1974 until the latter's passing in 2003. Doug received lay ordination from Namgyal Rinpoche in 1978, and is a lineage holder in that teaching. He also received teachings from the 16th Karmapa and other Tibetan Rinpoches, as well as from the Ven. Sayadaw U Thila Wunta, and from a Master of the Western Mystery School. In addition, Doug has undertaken numerous three-month solitary meditation retreats.
Doug has been leading retreats, teaching and training in universal practices of spiritual unfoldment since 1985, helping thousands of students in numerous countries liberate themselves from suffering. His teaching also draws on contemporary psychology and science. In 2004 he co-founded Clear Sky Retreat Center in the BC Rockies where he is resident teacher along with Catherine.
Growing up in Saskatchewan was a pretty "flat" experience, so Doug caught the travel bug early. As a small child he wandered, such that the local police often had to bring him home. This desire to see the world and understand it more fully has led him ever since.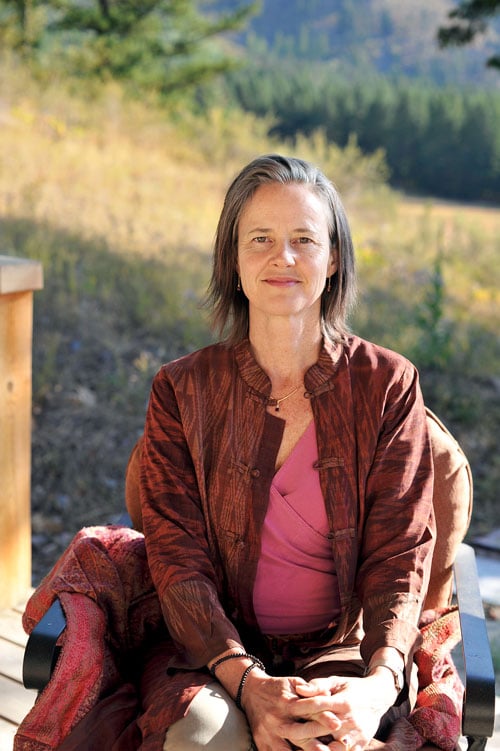 Sensei (Catherine Pawasarat)
Catherine Pawasarat was a student of metaphysics, Western spiritual traditions, and the ayahuasca sacraments in the 1990s. She worked as an advocacy photojournalist and studied traditional Japanese arts in Kyoto, Japan for 20 years.
Since 1998 she has trained daily with Buddhist teacher Achariya Doug Duncan in an intensive spiritual apprenticeship that's rare in the modern West. Transmitted from the remarkable Namgyal Rinpoche, they are both lineage holders of these teachings.
With Doug, she is co-founder and resident teacher at Clear Sky Retreat Center in the British Columbia Rockies. There Catherine has spearheaded an innovative and sustainability-oriented culture and organization. Together Doug and Catherine also teach through a virtual vehicle, Planet Dharma. In 2018 they wrote the best-selling book Wasteland to Pureland.
Catherine recently wrote and published the first English guidebook to Kyoto's famous Gion Festival, a gigantic collection of ancient and diverse spiritual rituals.
Doug and Catherine Sensei have a complimentary teaching style that empowers me to take on life's numerous challenges. Thanks to their guidance, I understand the role of fiery masculine energy and how to integrate it with softer more receptive earth feminine energy. They are Yin and Yang in human form. I could not ask for a more complete or effective spiritual teaching.
My incredible teachers, Thank you for your unwavering compassion, patience and wisdom. And thank you for the opportunity to learn from you and join you on Dharma trips. I love you both from the platform, to the edge of the universe. And will show that love by doing the work! For the benefit of all beings.
Doug and Catherine teach the Vajrayana with great skill and means. Their ability to shift, weave and embrace each moment with different kinds of students is amazing. One of the jewels they teach and transmit is deity practice, or arising yoga. I have experienced many of their wongkur initiations and find them powerful and liberative experiences that also provide tools of great value in my day-to-day practice.
Some Words from Qapel & Sensei
Life is a fascinating journey, filled with discovery, exploration and awesome experiences. It can also be fraught with suffering and sorrow, often unnecessarily. While a certain amount of struggle is inevitable in life, the unnecessary parts can be eliminated. Why wrestle with unnecessary suffering? It's no fun and painful to experience oneself, and similarly so to watch others do it.
Happiness is the original state that shines through after unnecessary suffering has been eliminated. We're dedicated to sharing this path.
Life is short. It's best when rich and joyful. The only thing that gets in our way are outmoded ways of being. Our lives are dedicated to engaging in and appreciating what an amazing journey we're on. Come join us.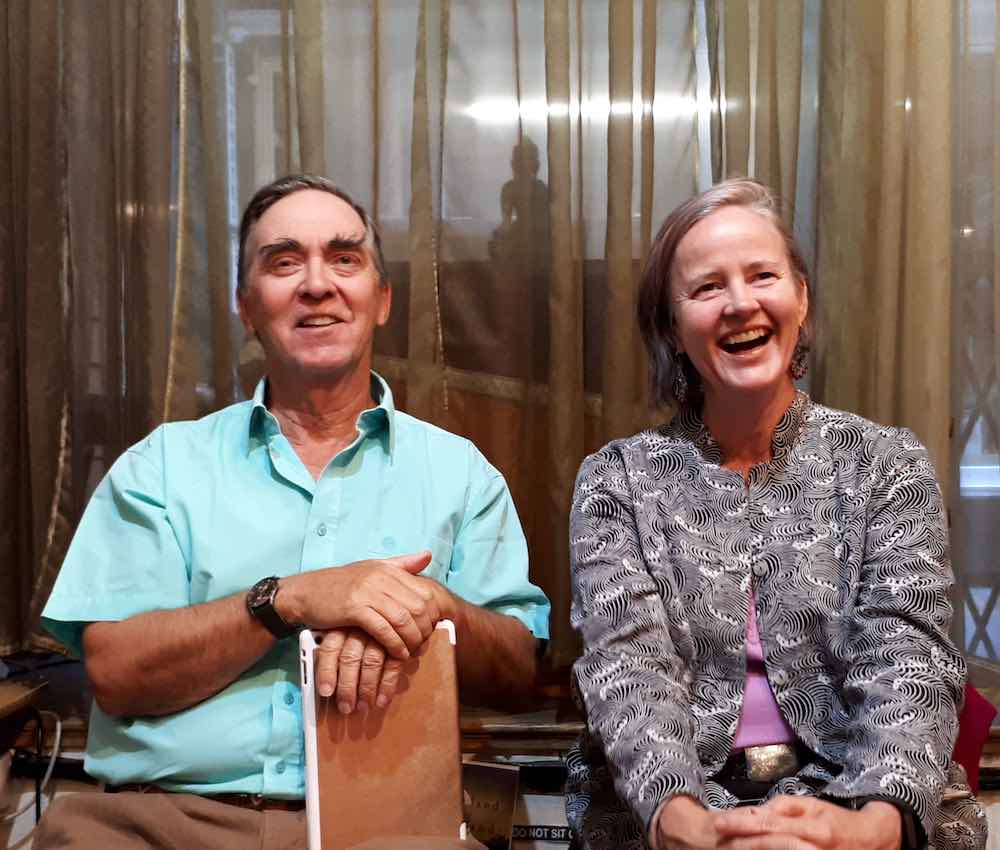 You have given a wonderful example of untiring work in service of awakening.
Doug and Catherine's ability to translate the heart of the Buddhist teachings into wisdom that is relevant and applicable in today's world mean that their teachings go far beyond theory to have real impact on lives. The crucial balance of care, support, insight and challenge they have offered me has been instrumental for a greater experience of love, connection and aliveness in my life. My deepest heart thanks go out to them for all that they have done for me and all beings.
Doug and Catherine Sensei are at their best fielding live questions and giving practical, applicable answers. I've had the pleasure of being present offering technical support in past online courses. To hear such authentic teachers offer modern day perspectives on ancient wisdom is priceless.
Interested in this Path? Some next steps: