Is This You?
Sure, others have been successful on the spiritual path. But will it really work for me?
It's a common question, especially in this time of inflated claims and overrated "cures." The truth is that our teachings are both time-tested over thousands of years, AND we've personally had decades to adjust and refocus the practices to really support people living in the modern world.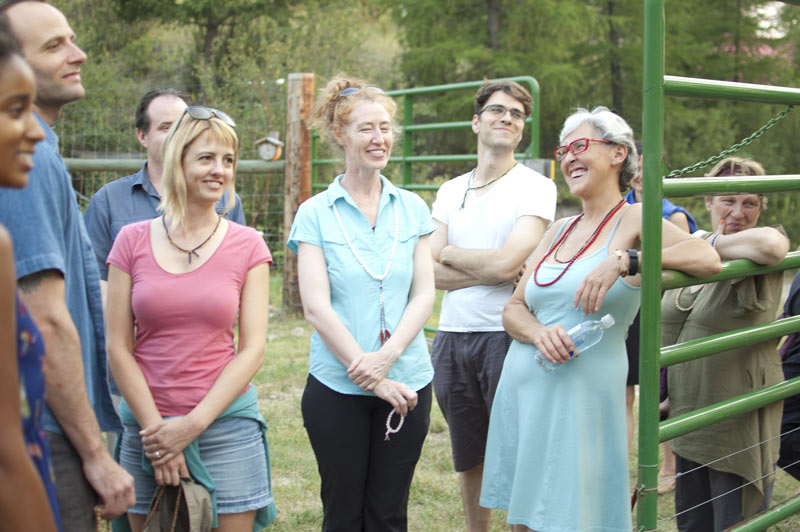 Do you recognize yourself in any of these scenarios?
You're passionate and independent and motivated for transformational change, yet you work all the time, and are stressed out. It feels so frustrating not to get around to making changes!
You're creative and inspired and like people, and you still feel lonely or struggle with career and money.
You value community and are extremely dedicated, and you work so hard to make things better, and feel despair sometimes at all the challenges.
You love the pursuit of knowledge and sometimes it feels too dry, or like it's not enough.
You long for greater spiritual liberation, have a good practice and it still doesn't feel like it's working.
You've spent most of your life trying to figure things out, and make the right decisions. They've sort of worked, but not really, and you've realized that doing the same thing won't make any difference, and haven't found any better alternatives.
You've tried on and off to get a regular meditation practice going, but it just hasn't stuck. Besides, it didn't feel that effective anyway.
We've seen our approach work for:
New spiritual seekers.
Spiritual seekers who used to have a practice, but it's been awhile and you want to get back into it.
Committed seekers who have reached a certain age, and find that their body changes are affecting their energy.
Long-time seekers who have plateaued, and their practice, while very good, hasn't improved in a while.
People who enjoy meditating or singing kirtan or studying tarot several times a year, and want to pump up the volume.
Men or women, of all ages, all faith backgrounds, all cultures.
These are the values important to our community:
We're passionate about life.
We're motivated for transformational change.
We want to feel more successful – in the Big Sense – in life.
We believe in the power of community.
We have the courage to step into challenges.
We'd like to know for ourselves what "liberation" means.
We're committed to taking our spiritual practice to the next level.
My incredible teachers, Thank you for your unwavering compassion, patience and wisdom. And thank you for the opportunity to learn from you and join you on Dharma trips. I love you both from the platform, to the edge of the universe. And will show that love by doing the work! For the benefit of all beings.
it was a beautiful experience working with Doug Duncan and Catherine Pawasarat and all our wonderful Sangha there. Watching how everyone got absorbed, engaged and started getting new insights and a-ha moments brought home to me that karma yoga and dharma training is a path that brings the modern spiritual explorer alive and moves them forward.
I feel so lucky to have received this precious Dharma-teaching. Your presence, your compassion and your wisdom is as infinite as its effectiveness. Thank you so much, to get us out of the mud again and again and again. You are needed in many places on this planet.
Does this sound like you?
If so, click here to find out how the Path of Awakening in Action works: