The Joy of Sex and Relationship: Online Course
October 1, 2018

-

October 22, 2018
The Joy of Sex & Relationships
A Four Week Online Course | Starts October 1, 2018
How healthy is our society's views, norms and paradigms regarding human sexuality? Can wisdom traditions exist with sexuality and relationship as a core component? How about without them?

The Course
Schedule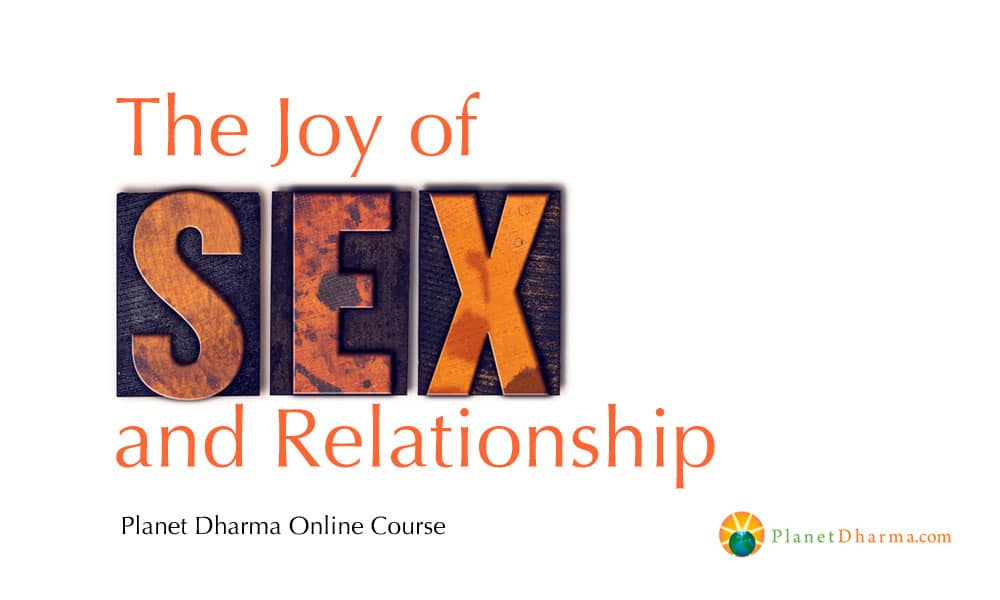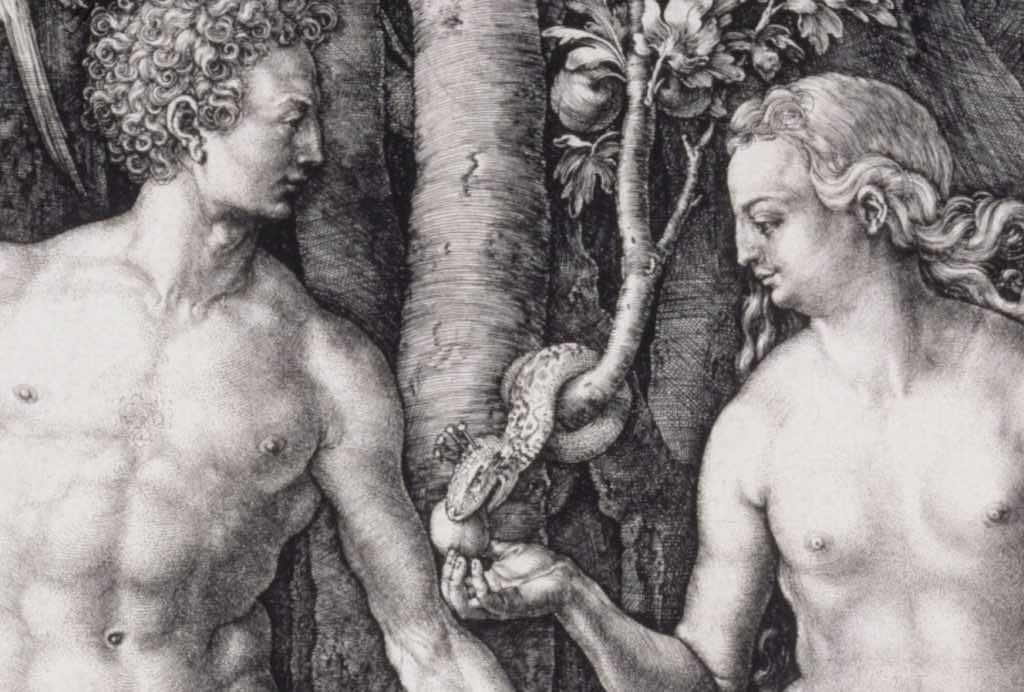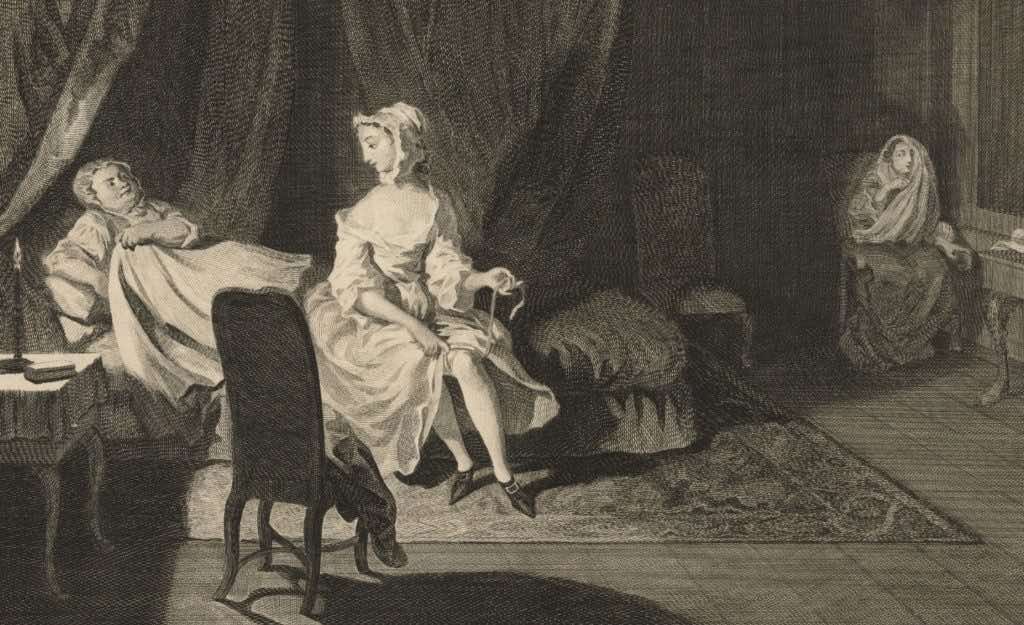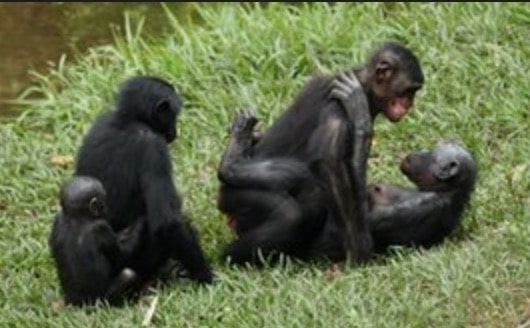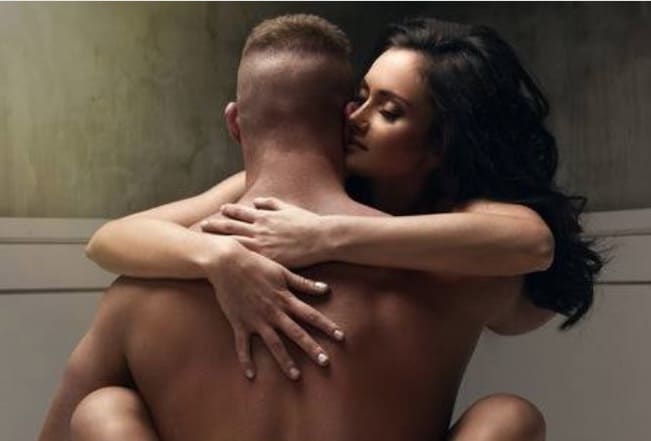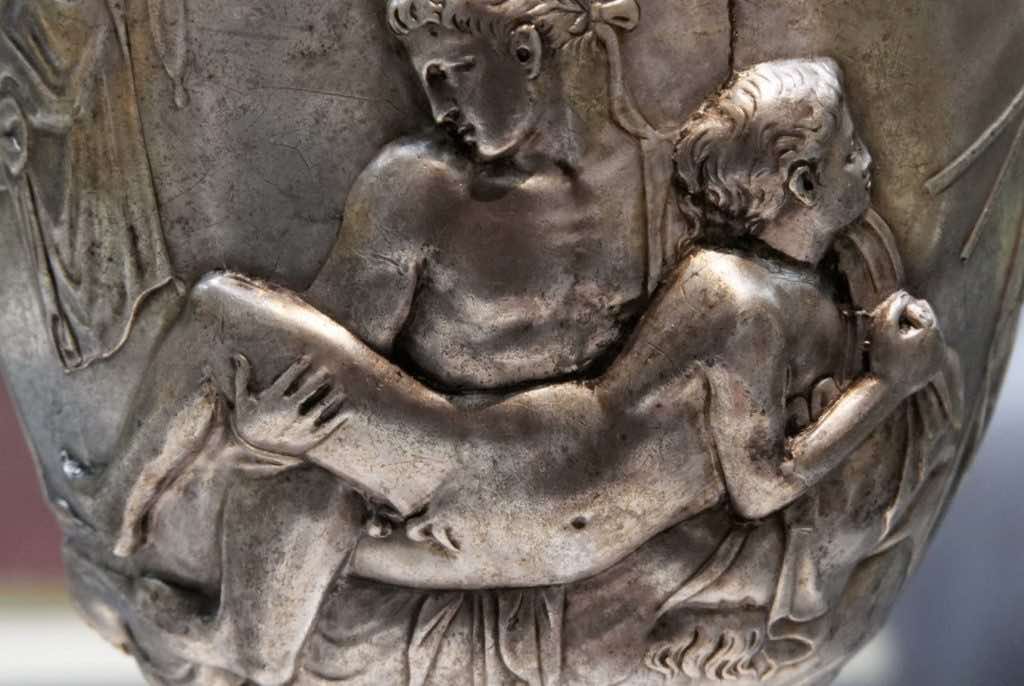 The Joy of Sex & Relationship: Online Course
Since this is the Year of Joy, and we're here to bring joy and humor to this rather fraught topic, so worthy of our considered attention and energy. Everything in our life comes back to our view. Can wisdom traditions exist with sexuality and relationship as a core component? How about without them?
The history of human civilization is a history of diverse cultural paradigms, including varied expressions of love, sensuality, interest, sexuality, and romance. Our motivations are growth (personal and spiritual unfoldment), through learning (insight) and joy (bliss).
How healthy is our society's views, norms and paradigms regarding human sexuality? How did we get here? That is, how did our views regarding sex and relationship get shaped?
Partly from our family and tribe, to be sure, and how were their views shaped? More importantly, are we choosing our own views on sex and relationship? Or using second- or third-hand ones that we believe to be our own?  Are we making informed choices about how to relate to one another, sexually and otherwise?
Prehistorical humans––the hunters and foragers––were polyamorous. Such behavior helped weave the fabric that held the community together. Without fixed paternity, men, women and children were all communally cared for. Without ownership, assets were shared.
Then came agriculture. And fences. And possessions. Women became property. And our relationship became bound by social and cultural structures that reinforced our separateness from one another.
Humans' struggles around sex, love, and relationship have been going on ever since.
It's important that we know where we've come from in order to know where we're going. And where we'd like to go. We'll take advantage of these online classes to explore this very relevant and dynamic subject.
Course Schedule
Starts October 1, 2018
Feeling Good, Feeling Bad: brain waves and chemistry
7:30pm MST
We all like to feel good, so we'll review how sexuality, relationships, brain waves and body chemistry affect one another. From this perspective, it all sounds so simple. How then do contemporary challenges like widespread pornography, infidelity, and divorce fit into the picture? Ironically, the standard boy-meets-girl model predicts this. We'll come to greater understanding of these issues, and look at how we can enjoy desire without feeling conflicted about it.
Our Ancestors and Sex: Love and sex in the woods and in the fields, Part 1
7:30pm MST
We take a look at human relationships and sexual behavior among hunters and forager cultures, and in later communities after agriculture was adopted.
What came before hunters and gatherers? Apes. In fact, humans are one of the five Great Apes.
How are human and ape relationships and sexuality similar and different?  And why does it matter?
Our Ancestors and Sex: Love and sex in the woods and in the fields, Part 2
7:30pm MST
Many if not most of our contemporary paradigms regarding sex and relationship can be traced to agriculture, and its concomitant notions of ownership. Women became another piece of property, along with the cow and the house. We also got trains, planes and computers out of this paradigm. How has it affected our sex and relationships? Our sex drives and conditioning around them?
Synthesis: creating our awakening future
7:30pm MST
Knowing what we know, more informed about human history, how do we move forward with sex and relationships? Can we enjoy the cohesive relationships of our forager ancestors, together with the modern conveniences provided by agriculture-based societies, and shape it all in better ways? This is vital if we want to use desire as part of our spiritual path, and lead integrated lives, relationships and communities.
As with all humans since beginningless time, our motivations are growth, learning, and joy.
This Flash Retreat provides practitioners with a valuable opportunity to integrate and seal the learnings with reflective time, in a format well suited for our contemporary lives. We encourage you to attend this weekend retreat at Clear Sky, or together with you local sangha, or if those not available to you, in your home. Planet Dharma provides themes, meditations and guidelines to support Flash Retreat participants in the diamond and ruby levels.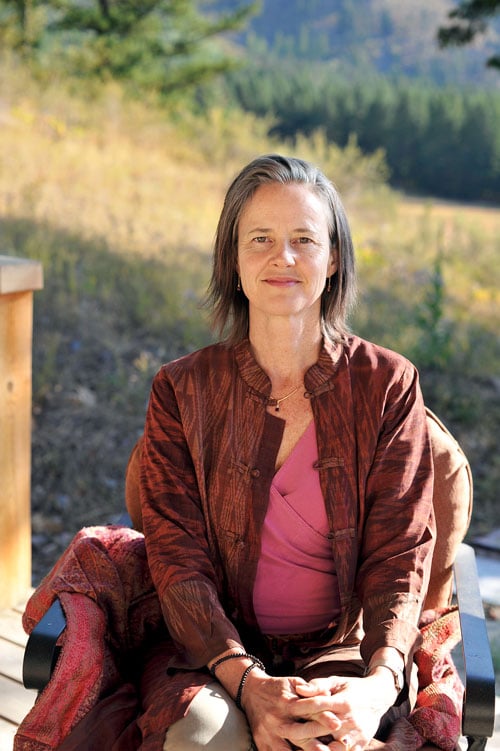 Catherine Pawasarat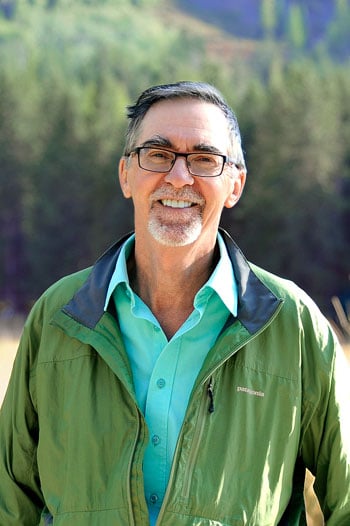 Doug Duncan
Doug Duncan and Catherine Pawasarat
are Dharma and meditation teachers who founded
Clear Sky Meditation Centre
, BC, Canada.
Achariya Doug Duncan received lay ordination from Namgyal Rinpoche in 1978, and is a lineage holder in that teaching. Known for his direct, humourous and compassionate engagement with students, Doug embraces various traditions, contemporary psychology, and science, to mentor all beings to a more awakened state.
Catherine Pawasarat has trained daily with Acariya Doug Duncan since 1998 in an intensive spiritual apprenticeship that is rare in the modern West. She received lay ordination from Namgyal Rinpoche in 2003. In addition to Buddhist philosophy and its applications to daily life, Catherine also draws on generative living and the arts. With Doug she is co-founder of Clear Sky Retreat Center in the BC Rockies.
Course Details
Online classes will take place live on Monday evenings 7:30-9pm MST. Recordings will also be available if you can't attend live.
Year of Joy participants also have access to a Masterclass with the teachers on Saturdays Oct 6, 13, 20, and 27 at 3-4pm MT, and a weekend Flash Retreat at home.
What Does the Course Cost?
We offer this course on the basis of dāna. You may have come across this is the form of "pay from the heart". Dāna is a Sanskrit term meaning "generosity". With dāna, we give as a mutual exchange of generosity. It's our joy to offer this course, and we trust you'll match our time, energy, and passion by giving an amount of money that feels good and healthy to both you and us. We suggest a range between $120 and $500 for this four week course.