Six Yogas of Naropa Retreat 2019
December 6, 2019

-

December 22, 2019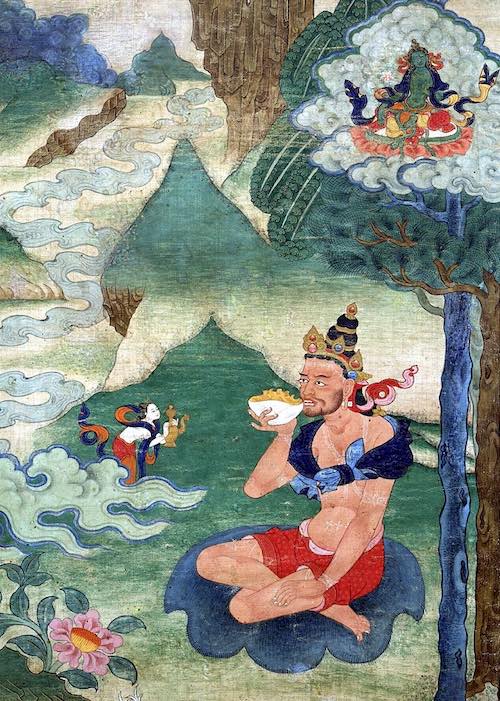 Six Yogas of Naropa
Bardo Yoga
There are six bardos, yet you only encounter four during your lifetime. Bardo Yoga is the yoga of the intermediate or liminal state. As it includes aspects of illusory body yoga and dream yoga, it's recommended that participants have done both of those practices.
 Transference of Consciousness Yoga
Transference of Consciousness Yoga practice helps us prepare for when consciousness leaves this organism at the time of death. Practices include dissolving the sufferings of the six realms into a bindu which travels upwards in the central channel.
Also called the yoga of changing places, this yoga speaks to other worlds and maintaining the light of sleep (as in lucid dreaming) or the light after death. As in other yogas, its successful practice relies on practicing the Paramis.
About the 2019 Six Yogas of Naropa Retreat
Bardo Yoga and Transference of Consciousness Yoga
December 6-22, 2019
The Six Yogas of Naropa are one of the central practices of the Tibetan Kagyu lineage, to which we belong. These practices form a path to freedom through the development of deep understanding into the way things and formations arise and pass away. Meanwhile, the teachings are grounded in the deep understanding of the fundamental principles and practices of Tantra.
PREREQUISITES: Who can attend this retreat?
This retreat requires the following three pre-requisites:
1 million Chenrezig mantras completed.
100,000 long Vajrasattva mantras completed
100,000 prostrations completed.
Or special permission from the teachers (contact them at your earliest convenience as another practice is likely to be substituted/required instead).
Our teaching and Clear Sky operate based on the ancient tradition of dāna or generosity. Please learn more about this profound practice before you register.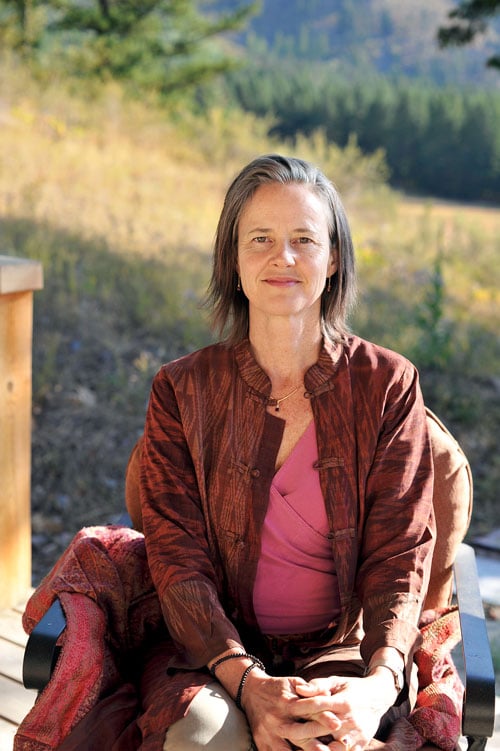 Catherine Pawasarat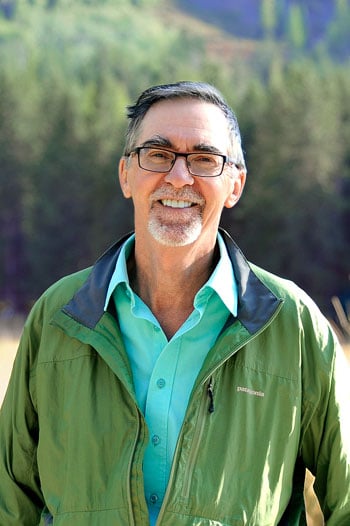 Doug Duncan
Doug Duncan and Catherine Pawasarat
are Dharma and meditation teachers who founded
Clear Sky Meditation Centre
, BC, Canada. Achariya Doug Duncan received lay ordination from
Namgyal Rinpoche
in 1978, and is a lineage holder in that teaching. Known for his direct, humourous and compassionate engagement with students, Doug embraces various traditions, contemporary psychology, and science, to mentor all beings to a more awakened state. Catherine Pawasarat has trained daily with Acariya Doug Duncan since 1998 in an intensive spiritual apprenticeship that is rare in the modern West. She received lay ordination from Namgyal Rinpoche in 2003. In addition to Buddhist philosophy and its applications to daily life, Catherine also draws on generative living and the arts. With Doug she is co-founder of Clear Sky Retreat Center in the BC Rockies.
What Do Previous Retreatants Say?
During retreats with Doug and Catherine I was led to confront hidden parts of myself, unaware that they were affecting me so deeply. Shadow work helped me acknowledge new strengths and wisdom that were within me all along. After retreat I left feeling freer and more confident about my spiritual practice.
My recent retreat experience has been incredibly beautiful, challenging and transformative. The teachers are an inspiration in all ways.
It is one thing to hear or read the Dharma and understand it intellectually. This retreat went so much further than that, as I found myself receiving realizations of the teachings on a visceral basis, going far beyond simply understanding.
Course Details
Fees and Dāna
This course is run based on the ancient principle of generosity, or Dāna.  There are also fees for meals and accommodation at Clear Sky Retreat Center, where the retreat is held.
Important
You are invited to spend extra time at Clear Sky after the retreat, especially with it being the holiday season. It is important to note that due to their Christmas offering: airport drop-offs are not available December 23-25th. Departures during this time will require your own transportation.