Wasteland to Pureland Retreat in Germany 2019
October 17, 2019

-

October 25, 2019
Wasteland to Pureland Retreat
An Eight Day Retreat in Seidenbuch, Germany| October 17-25, 2019
with Doug Duncan and Catherine Pawasarat
What are qualities that we can grow to feel internally grounded and to act from a positive, wholesome place in our relationships with others? Discover the journey from Wasteland to Pureland in this meditation retreat in Seidenbuch, Germany.
Overview
Details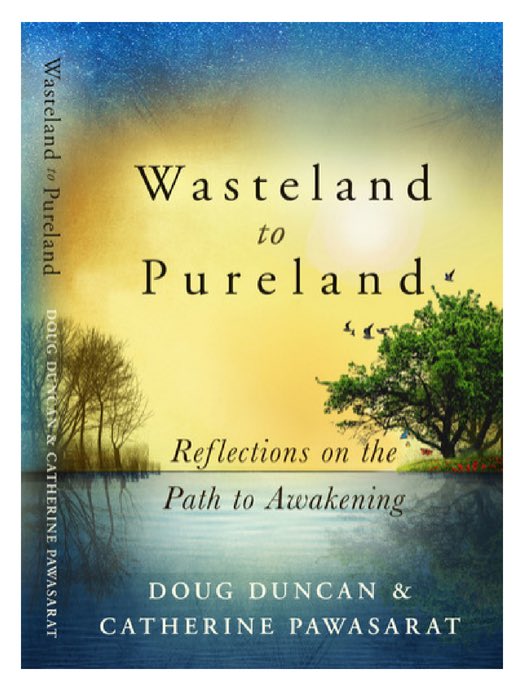 Wasteland to Pureland Retreat
This retreat will be held in the heart of Germany, in Seidenbuch, 60km from Frankfurt and Heidelburg.
This is your opportunity to meet and study with Dharma Teachers and Spiritual Mentors, Doug Duncan and Catherine Pawasarat.

They will teaching from awakening principles in their cutting edge new book, Wasteland to Pureland.
Why the Wasteland to Pureland Retreat?
An Eight Day Retreat in Germany
October 17-25, 2019
There is an awakening experience that is vast and beyond words. The path beckons. Are you ready?
Why Wasteland to Pureland
Wasteland to Pureland is a retreat for those wanting to walk a path to increase clarity of heart and mind, and experience greater freedom and fulfillment in life. This is the journey that leads to a state of ultimate care for others as well as oneself.
Grounded in the belief that awakening is available to everyone, Doug & Catherine teach us how to reunite with our gifts, to become agents of compassion and transformation, personally, interpersonally and globally.
The spiritual path teaches us to access bliss and insight, and to decrease suffering and ignorance. That's why a healthy spiritual path feels so rich, wonder-filled and generally happy. The Great Happiness arises when bliss and insight come together to manifest through everything we do and are.
In this retreat you will walk the path, guided by Doug and Catherine. You will understand the practical steps, phases and elements that must come together for transcendental alchemy to occur. Bliss and Insight will be your pillars to get a taste of this beautiful journey.
This retreat is a guide for how to integrate spiritual practice with everyday life.
Public Talk After the Retreat
Our Transient Lives: On Death, Dying and What's Next
October 28th, 6pm at Hospice Bensheim. Address: Kalkgasse 13, 64625 Bensheim, Germany. Full Details:  On Death, Dying and What's Next.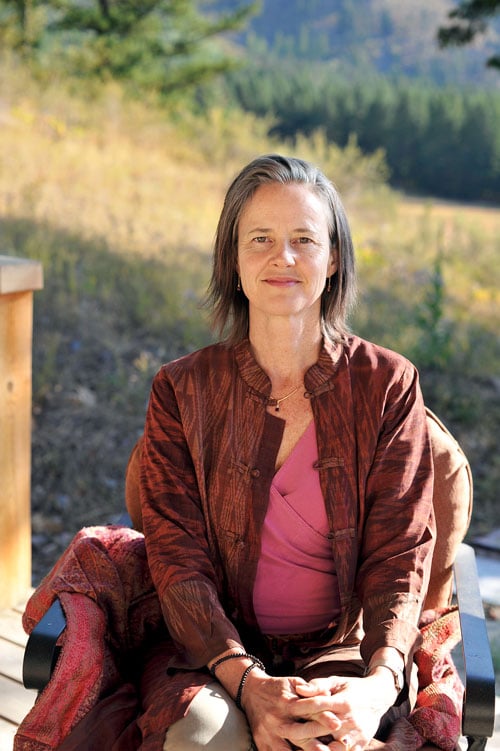 Catherine Pawasarat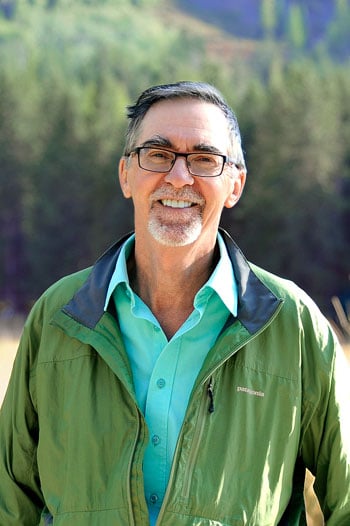 Doug Duncan
Doug Duncan and Catherine Pawasarat are Dharma and meditation teachers who founded Clear Sky Meditation Centre, BC, Canada.
Achariya Doug Duncan received lay ordination from Namgyal Rinpoche in 1978, and is a lineage holder in that teaching. Known for his direct, humourous and compassionate engagement with students, Doug embraces various traditions, contemporary psychology, and science, to mentor all beings to a more awakened state.
Catherine Pawasarat has trained daily with Acariya Doug Duncan since 1998 in an intensive spiritual apprenticeship that is rare in the modern West. She received lay ordination from Namgyal Rinpoche in 2003. In addition to Buddhist philosophy and its applications to daily life, Catherine also draws on generative living and the arts. With Doug she is co-founder of Clear Sky Retreat Center in the BC Rockies.
What Do Previous Retreatants Say?
During retreats with Doug and Catherine I was led to confront hidden parts of myself, unaware that they were affecting me so deeply. Shadow work helped me acknowledge new strengths and wisdom that were within me all along. After retreat I left feeling freer and more confident about my spiritual practice.
My recent retreat experience has been incredibly beautiful, challenging and transformative. The teachers are an inspiration in all ways.
It is one thing to hear or read the Dharma and understand it intellectually. This retreat went so much further than that, as I found myself receiving realizations of the teachings on a visceral basis, going far beyond simply understanding.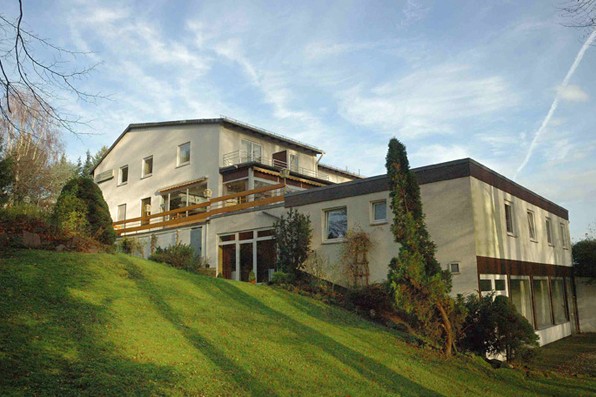 Seminarhotel Seidenbuch in Lindenfels/Odw.
Legendary surroundings in a powerful landscape.

The venue is located in the heart of Germany, in the picturesque Odenwald. The hotel is open to all people who are interested in their inner work, personal and spiritual growth, problem solving, love and peace.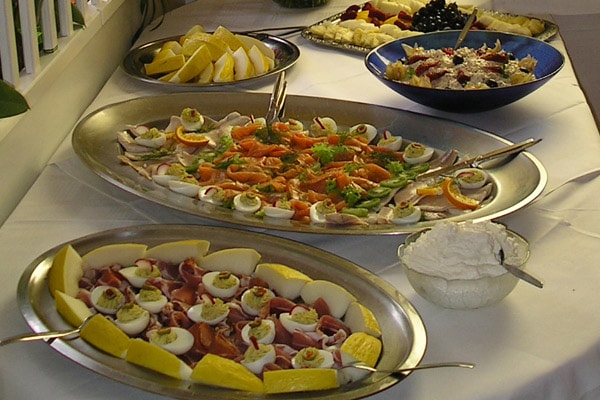 The venue is predominantly furnished with comfortable double rooms, usually with private sanitary facilities. It can accommodate 50 guests in 26 rooms and also offers dormitory spaces. Many rooms have balcony.
The menu has a basic vegetarian orientation. However, the chef is happy to serve you tasty homemade food in grandmother's style.
Course Details
Dāna
This course is offered by Doug & Catherine Sensei based on the ancient principle of generosity, or Dāna. You may have come across this is the form of "pay from the heart". Dāna is a Sanskrit term meaning "generosity". With dāna, we give as a mutual exchange of generosity. It's their joy to offer this course, and we trust you'll match their time, energy, and passion by giving an amount of money that feels good and healthy.
Course Fees
The course fee covers the costs for the teachers travel expenses, room and lodging during their stay in Germany. Dāna is not included.
Price: € 669
Lodging
The prices for board and lodging range, depending on your preference of room, from € 59 – € 89 per night.
Registration for the hotel directly at: www.seminarhotel-seidenbuch.de
Retreat Registration: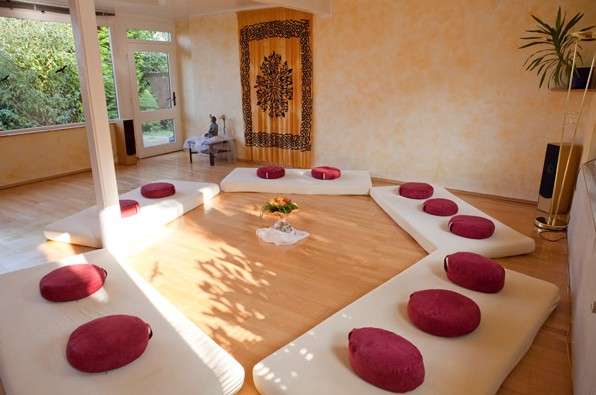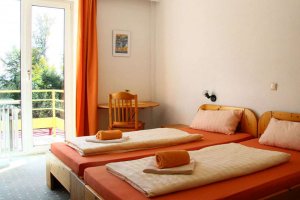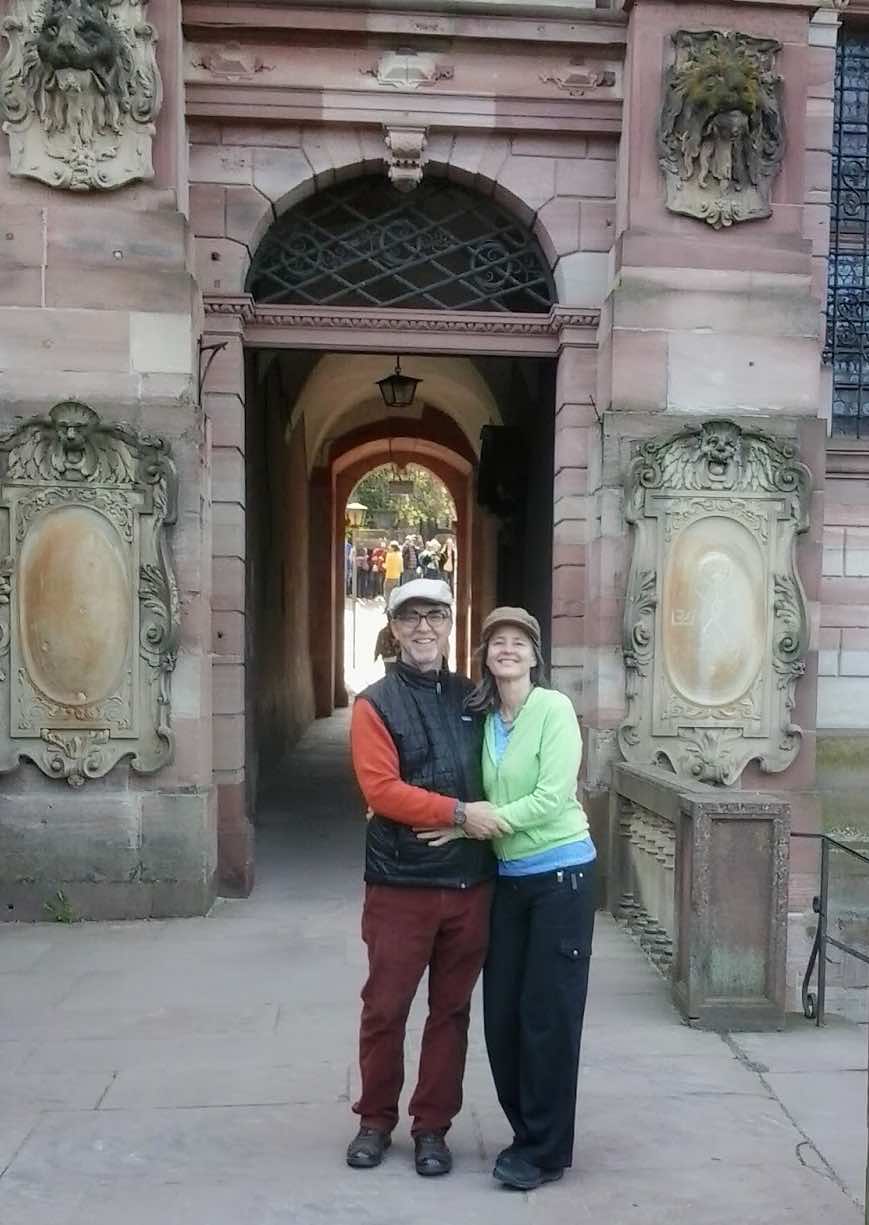 What's Expected of Me if I come to this Retreat?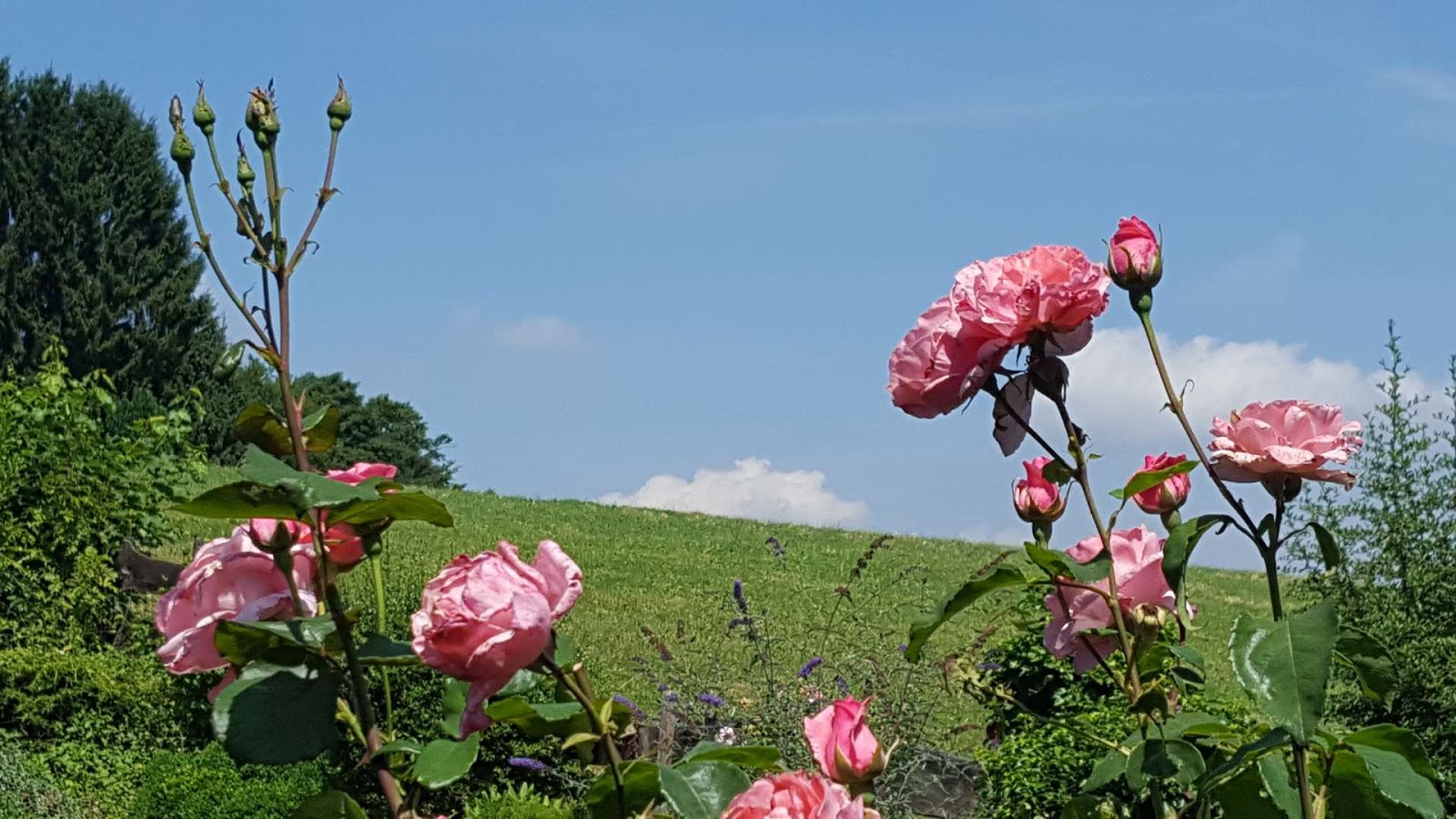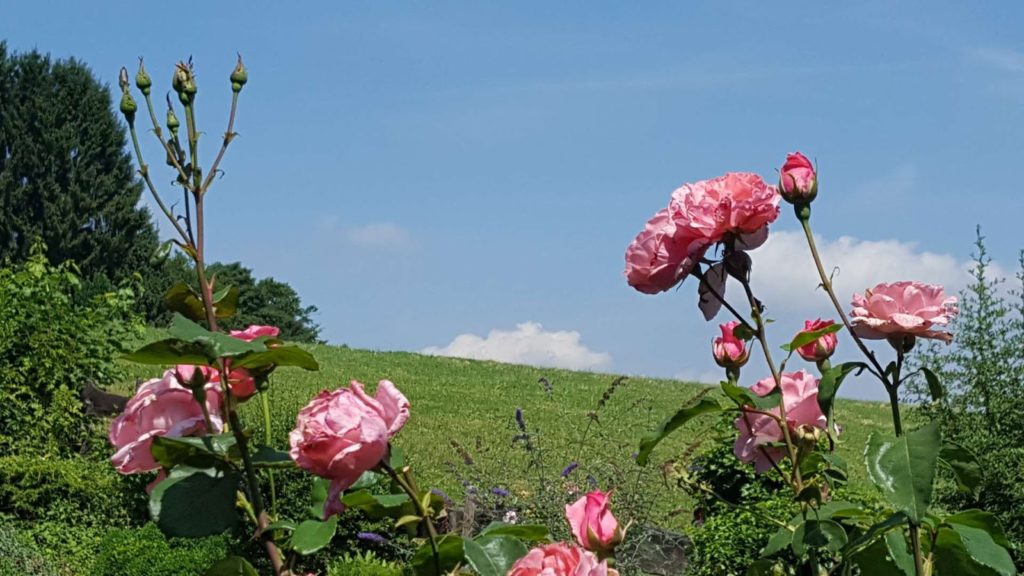 First of all smell the roses.
An open mind and heart, and a spirit of adventure are excellent things to bring!
It's human to have some apprehensions about doing something new, meeting new people, or going to a new place. Particularly when all three happen together. We try to make this as supportive as possible.
When exploring our growth edges, it's natural to feel uncertain and awkward. And it's very fruitful to transform that emotional tension into creative energy by drawing on your own inner resources – such as inquiry, going with the flow, and self-reflection, just a few of the many kinds of constructive engagement.
To maximize your experience, we ask that you refrain from reading, using the internet or listening to music during the course. We make an exception for journaling, course assignments and group celebration.
Lastly, our teachers Doug and Catherine operate based on the ancient tradition of Dana or Generosity. Please learn more about this profound practice before you register.