Zen Meditation Retreat
December 17, 2021

-

December 31, 2021
Winter Meditation Retreat: Zen Meditation
Meditation Retreat - Online and at Clear Sky Center in BC, Canada| Dec 17-31, 2021
Zen is a rigorous practice of meditative training. By cultivating awareness and equanimity one gains insight into the nature of mind for the benefit of all beings. Go deeper into wisdom & understanding through a powerful retreat practice opportunity – two weeks in meditation, supported by skilled Teachers and experienced community.
Overview
Registration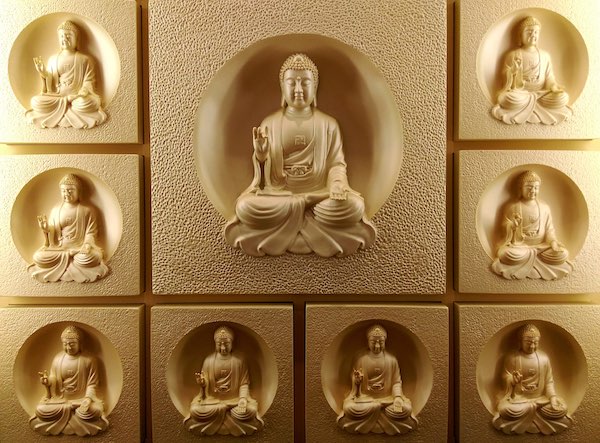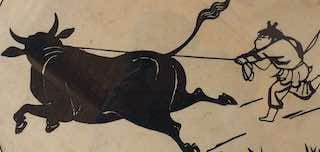 Winter Meditation Retreat: Zen Meditation
Zen is derived from the Sanskrit word dhyana, which is often translated as 'absorption'.  Rigorous self-restraint, sitting meditation practice and insight into the nature of mind are central to Zen practice.
For some historical context, Zen is a school of Mahayana Buddhism that originated in China, where it was known as the Chán School. It later spread east to Japan and became known as Japanese Zen.
Zen emphasises direct understanding through disciplined spiritual practice and interaction with accomplished masters. In the early traditions of Chán, there was no fixed method or formula for teaching meditation.  Instead, instructions were used to point to the true nature of mind (Buddha-nature). 
Have you ever been told to count your breath when meditating?  Zen students are often instructed to count breaths in order to calm the mind.  Over time, concentrated attention is developed and the counting is dropped
Winter Meditation Retreat: Zen Meditation
Training the Mind, Awareness and Equanimity  (Dhyāna)
December 17-31, 2021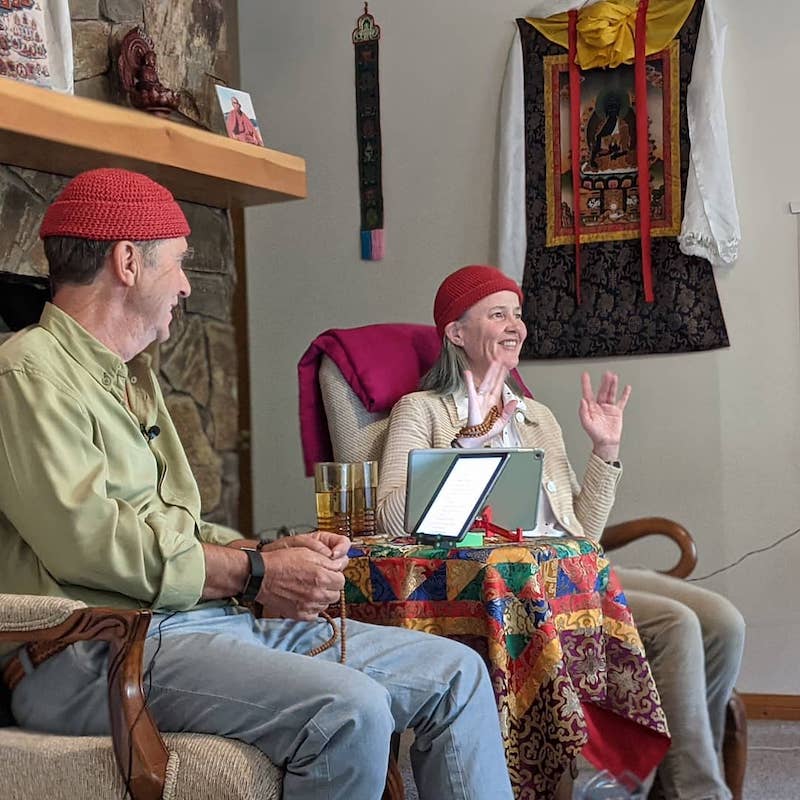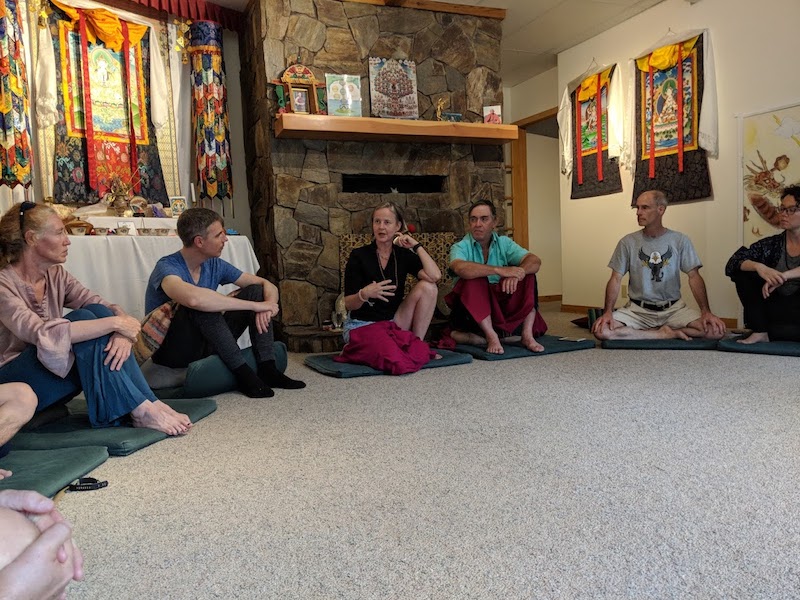 "This winter meditation retreat focuses on Zen. Join this retreat to experience the wisdom of this direct, ancient and powerful meditation practice.
What makes the retreat topic particularly special is that Teachers Catherine Sensei and Doug Sensei lived in Japan for decades. Students call the teachers Sensei reflecting the strong Japanese influence of these two masters. Doug Sensei's teacher, Namgyal Rinpoche, taught him in the Zen style, and asked him to bring Zen teachings to the West.
What will you learn?
Dhyāna is a Sanskrit word translated as training the mind or meditation, with the purpose being to increase awareness and equanimity. You might call this "perfected mindfulness".  This also reduces one's  reactive and unconscious ways of living.
This retreat will help you realize:
that to understand the nature of mind we must make effective the effort of relaxation.
when tranquility through practice is firmly established in your being, you do not turn your back on everyday life.  On the contrary this way of being allows us to be completely available to ourselves and others in a sustainable way.
we are not the conscious and elective craftsperson of our thoughts and feelings. They are only phenomena which happen to us.
that higher consciousness must be built up in ourselves by means of a special inner effort.
—
A woman once asked, "Not being taken in by various things – what is it like"?
The Teacher replied, "It is, of course, how it should be." 
(From 'Radical Zen – The Sayings of Joshu' – Translated with a commentary by Yoel Hoffmann)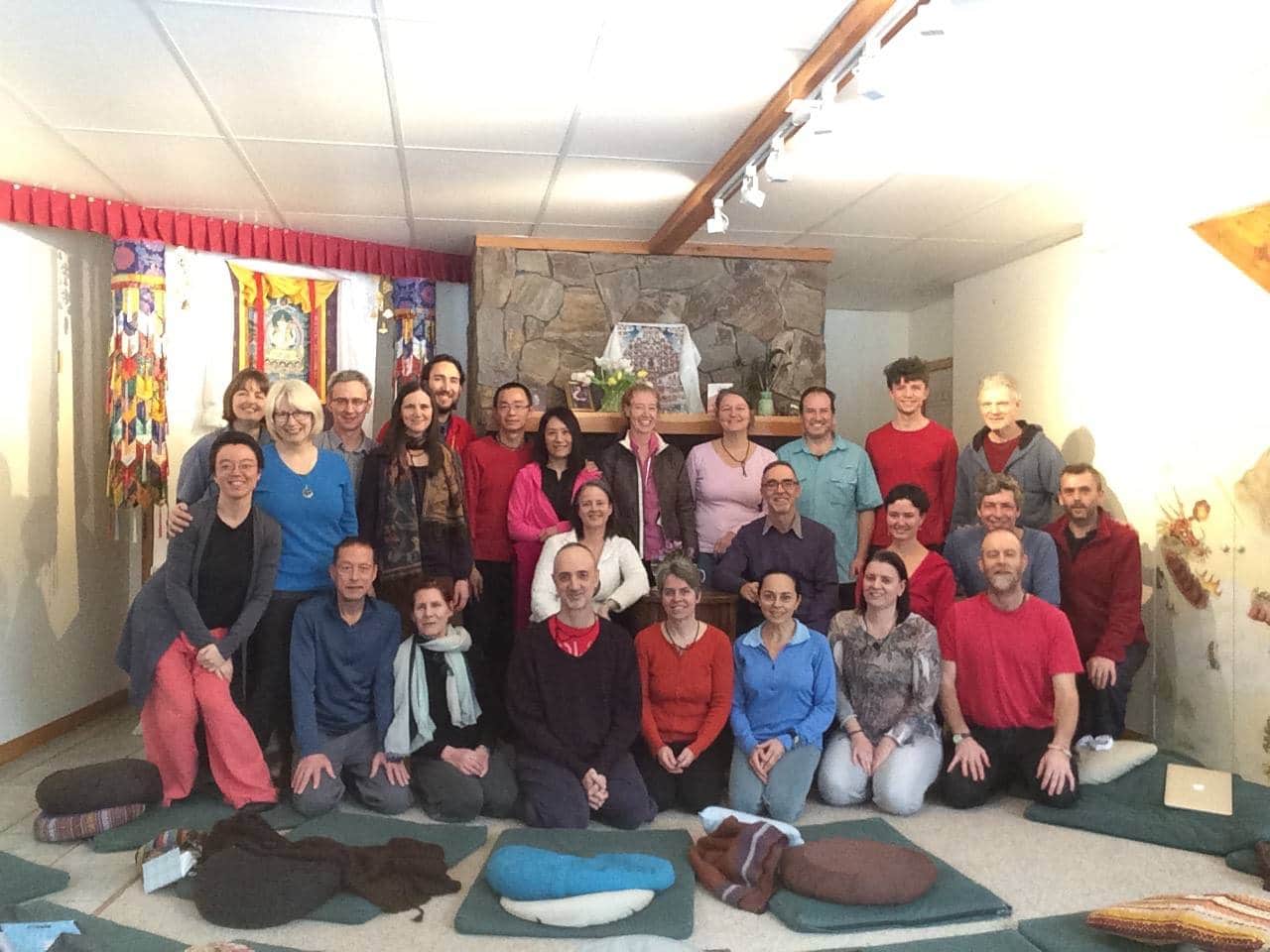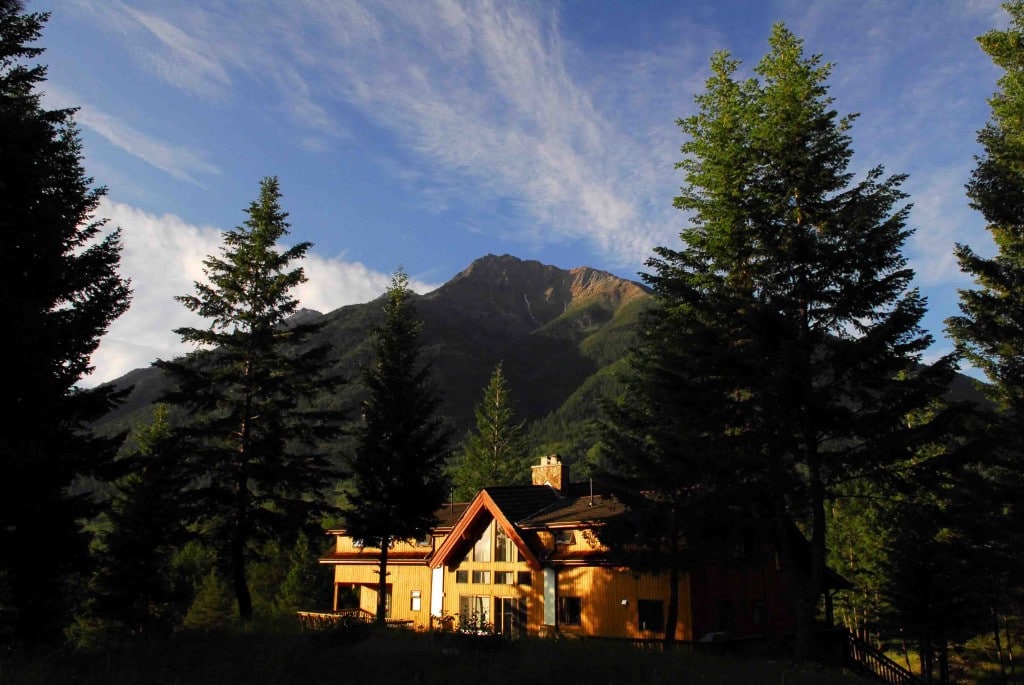 What Can I expect with this Retreat?
The Course 
This meditation retreat consists of many hours of consecutive practice each day. Therefore some experience, especially with sitting meditation, is highly recommended.
NOTE: If this is your first two-week retreat, advance permission from the teachers is required.
An open mind and heart, and a spirit of adventure are excellent things to bring!
It's human to have some apprehensions about doing something new, meeting new people, or going to a new place. Particularly when all three happen together. We try to make this as supportive as possible.
This is a silent retreat. To deepen your meditation, we ask that participants refrain from reading, using the internet, phone or listening to music during the course.
The Location – Clear Sky Center
Located in the BC rocky mountains, Clear Sky offers over 300-acres to deepen your practice and reconnect with nature. Founded by Doug Duncan and Catherine Pawasarat, the centre is home to students from around the globe who are dedicated to co-creating a supportive and innovative space for awakening in our modern world.
Our teachings and Clear Sky operate based on the ancient tradition of

 

dāna or generosity

. As generosity is the basis upon which all spiritual practice flourishes, we recommend that you

 

learn more

 about this profound practice before you register.
Travel in 2021 and Covid-19
We are now also offering an online option for this retreat, as the COVID-19 pandemic is still affecting travel.  Please see the course fees and requirements section below for more information.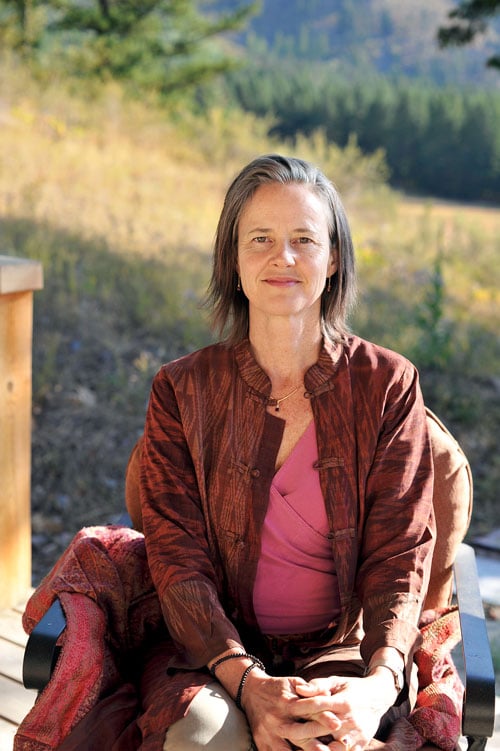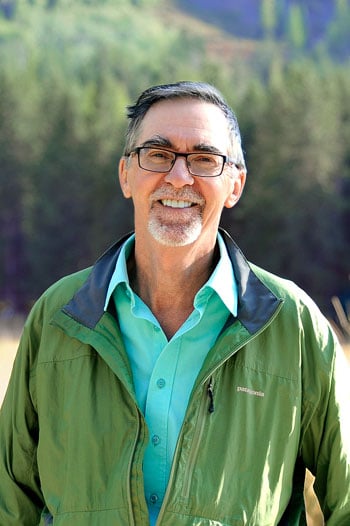 Doug Duncan and Catherine Pawasarat are Dharma and meditation teachers who founded Clear Sky Meditation Centre, BC, Canada. Achariya Doug Duncan received lay ordination from Namgyal Rinpoche in 1978, and is a lineage holder in that teaching. Known for his direct, humourous and compassionate engagement with students, Doug embraces various traditions, contemporary psychology, and science, to mentor all beings to a more awakened state. Catherine Pawasarat has trained daily with Acariya Doug Duncan since 1998 in an intensive spiritual apprenticeship that is rare in the modern West. She received lay ordination from Namgyal Rinpoche in 2003. In addition to Buddhist philosophy and its applications to daily life, Catherine also draws on generative living and the arts. With Doug she is co-founder of Clear Sky Retreat Center in the BC Rockies.
What Do Previous Retreatants Say?
This retreat was right on the mark, a perfect blend of focused inner work along with space for reflection in a trusting and comfortable setting. The teachers were wonderful, insightful, humorous, and extremely attentive to our individual needs for understanding. This unique experience cultivated a bond within the group and fostered an energy that amplified each lesson.
Ancient teaching that I feel is important to understand if someone was serious about meditation practice. I appreciate the teachers, Doug Duncan and Catherine Pawasarat, unrelenting perseverance to teach about the roots and traditions of these rich practices. These practices are life changing, so it is great that we can have teachers that will explore the rich history with us, and deliver the material in a very understandable and relevant way.
I feel so lucky to have received this precious Dharma-teaching. Your presence, your compassion and your wisdom is as infinite as its effectiveness. Thank you so much, to get us out of the mud again and again and again. You are needed in many places on this planet.
Course Fees & Requirements
All Retreatants: A Dāna Based Retreat
This retreat is offered on the basis of dāna (generosity).
Dāna is a Sanskrit term meaning "generosity", and is the traditional way in which Buddhist teachings are offered.  With dāna, we give as a mutual exchange of generosity. You may have come across this in the form of "pay from the heart". It's our joy to offer this course, and we trust you'll match our time, energy, and passion by giving an amount of money that feels good and healthy to both you and us.
You will be sent a link to offer "dana" to the teachers after registration. 
For more information on dāna click here.
Retreatants at Clear Sky: Lodging Fees & Covid 19 Protocols
In addition to Dana to the teachers, Clear Sky Meditation Centre provides an incredible space for your retreat.  Situated on a beautiful 310-acre property in the Rocky Mountains, the center and its karma yogis provides you nourishing daily meals and comfortable accomodation.
Please go to the zen retreat registration page for this retreat for details of the all inclusive fee for the two week retreat.
Covid-19 Protocols
Please note, we are taking measures to keep us all healthy during this retreat, including:
You must have experienced no symptoms associated with covid-19 in the past 14 days.
You have met and followed all BC and Canadian health regulations regarding Covid 19 and travel.
Further details will be posted closer to the retreat date.
Detailed Daily Schedule
Specific times may change (MST)
RETREAT DAILY SCHEDULE

6:30 – 7:30 AM

Walk &/or Personal Practice

7:30 – 8:15 AM

Breakfast: Prepare, eat, clean up

8:15 – 8:45 AM

Walk &/or Personal Practice

9:00 – 10:00 AM

Class with Teachers

10:00 – 10:30 AM

Walk

10:30 – 11:30 AM

Group Practice lead by Sangha

11:30 – 12:30 PM

Personal Practice

12:30 – 1:30 PM

Lunch: Prepare, eat, clean up

1:30 – 3:00 PM

Personal Practice

3:00 – 4:00 PM

Group Practice lead by Sangha

4:00 – 5:30 PM

Personal Practice

5:30 – 7:00 PM 

Dinner: prepare, eat, clean up

7:00 – 7:30 PM

Walk &/or Personal Practice

7:30 – 8:30 PM

Group Practice and Q & A with Teachers

8:30 – beyond

Personal Practice & bed
*For Online Retreatants: Admin Fees & Requirements
*We currently intend this retreat to be in person assuming by December the COVID situation allows people to travel. We will keep reviewing this – if travel is still not possible we will offer online alternatives.
In order to bring you this retreat an home, there is an additional admin fee* of $375 CAD. The admin fee is to cover the costs of running these online courses – for equipment and software to provide you the teachings online.
If you are taking this retreat online, we require that you devote your full attention to the retreat for the entire two weeks.
Requirements include:
Block out the two weeks and be focused on the retreat for this entire period, using this time and participating in the retreat as if you were at Clear Sky in person.  This includes a rigorous, full, daily meditation schedule. 

Participate in all of the daily classes and group practices via online streaming.

Set up a quiet space or location where you can focus on the Meditation Retreat, and not need to engage in conversation or work with others.

Put away your phone, digital devices and other distractions.

If there are enough people in the same time zone as you, you could also make a cohort to meet to do a group practice throughout the retreat.

Note: full details/ requirements will be sent to you after registering
About the administrative fee*
In a traditional model of in-person teachings, a retreat center or urban meditation center invites teachers to visit. In these cases the centers have infrastructure and organization costs to cover, which might be covered by an admin fee. For the teaching itself, dāna to the teachers is offered in a bowl. This honors both the sustainability of the teachers, and of the supporting center.
We've tried to recreate this approach online.
The teachers' time and the teaching themselves are offered on the basis of dāna, separate to the admin fee. With our dāna offering we are making a direct gift of generosity to the teachers to support their teachings and livelihood. Learn more about the practice of dāna here.
The admin fee goes to support the infrastructure and organization necessary to support them to teach. As anyone with an online business will know, it can be surprising the costs of setting up a good infrastructure to support effective teaching and connection online.
Below are a few of the work and benefits that your admin fee payment is supporting:
high speed internet (to allow interviews and classes on-line)
online class systems (Zoom)
registration / admin systems (Eventbrite, Basecamp)
communication systems to keep everyone informed, share connection details, teachings and other resources (Mailchimp)
online storage (for example, Dropbox, to allow us to let students watch recordings, and to store and share selected teachings in other forms such as podcasts and video later, and Amazon cloud)
quality sound, video and editing equipment (both for live teachings and to provide good enough quality for later sharing as podcasts and video). We are regularly updating our equipment to improve your user experience.
online calendar booking system to allow students to book interviews
website hosting and maintenance for sharing upcoming courses, teachings, blogs and other resources.
May all our efforts be sustainable, abundant and for the benefit of all beings!
We welcome any questions. Please feel free to contact [email protected].
Ready to Register?
Please click on the buttons below to register for online or in-person retreat options.  If you have questions about the retreat, please phone 250-429-3929, or contact [email protected].
Travel in 2021 and Covid-19
Due to travel restrictions, we are now offering an online option for this retreat.  Please read the course fees and requirements information above. We will be contacting you after registration to offer recommendations to support your online retreat.
The course went beyond my expectations, I feel I learned a lot of new things or new ways of seeing things. The teachers have an incredible way of presenting the themes in a way that makes it easy to understand. They also make the teachings fun and suggest exercises so that you can apply them in your life.
I was expecting to get pearls of wisdom and I always get far far more. The  teachings always speak directly to me. It is uncanny. It is like hearing a language that I spoke in some other life-form and suddenly it rings a bell. And bell after bell. Like a universal language that we all used to speak but have forgotten, and now as if a new pathway in the brain has opened up and the signals coming in are making sense! Directly from the cosmos via Doug and Catherine Sensei.
The teachers of Planet Dharma [Retreat] aim to provide opportunities to learn from age old teachings while including modern information as they are examples of continuing to learn about the fascinating, yet troubled world we live in. They help one to develop ideas how to help out society, live in society and contribute to themselves and others.