Upcoming Events
Events Search and Views Navigation
December 2021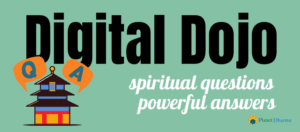 Digital Dojo is a virtual question and answer session. Asking questions to spiritual mentors is a powerful and traditional method of learning. You're invited!
Find out more »

Zen is a rigorous practice of meditative training. By cultivating awareness and equanimity one gains insight into the nature of mind for the benefit of all beings.Winter Meditation Retreat: Zen Meditation Zen is derived from the Sanskrit word dhyana, which is often translated as 'absorption'.  Rigorous self-restraint, sitting meditation practice and insight into the nature of mind are central to Zen practice. For some historical context, Zen is a school of Mahayana Buddhism that originated in China, where it was…
Find out more »
January 2022
Uncompromising, unflinching and kick-ass dharma classes. Vajrayana Teachers Doug Duncan and Catherine Pawasarat present a new topic each month. Join online from anywhere in the world.
Find out more »
+ Export Events