The Amazing Practice of Generosity
Introductory Online Course | Free | Pre-Enrolment Now Open
This online self-study course introduces the practice of generosity (dāna in Sanskrit). Combining theory with practical examples and real-life stories, the course looks at why generosity is the foundation of a spiritual life, and the many benefits of this profound and beautiful practice.
Enroll
Course Overview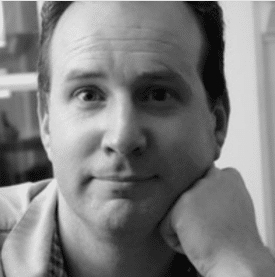 Why this Course?
If you've ever wondered why spiritual teachings are often offered by dāna, or wanted to deepen your understanding of generosity/dāna in Buddhism, this course is for you. Drawing on real-life sharing from modern day spiritual explorers, the course also looks at how we can cultivate generosity in our daily lives, and how to develop a healthier relationship to money.

Overview
What to Expect
This practical and informative self-study course has been created by students of Planet Dharma and Clear Sky Meditation centre.
The course is for you if you are:
A spiritual seeker looking to cultivate a meaningful generosity practice
A student of Buddhism or other eastern traditions who wants to understand what dāna is, why spiritual teachings are offered by dāna, as well as concepts like building merit.
Wanting to understand how generosity can transform your relationship with money, time, work and other forms of exchange.
Wanting to learn practical tools for growing a generous heart.
Through this course you will:
Gain understanding of the beautiful and powerful practice of generosity, and why it is foundational to a spiritual life.
Understand why Buddhist teaching is offered on a basis of generosity.
Understand the role of generosity or dāna in Buddhist teaching
Learn how the practice of generosity supports a healthy relationship to money and opens up new possibility in how we work and do business.
Explore and bring greater range and wisdom around who you give to, what you give, and why.
Learn practical exercises and tools you can use in your daily life to deepen your practice of generosity.
Curriculum
Program Details
This is an online self study course you can complete in your own time. There are five sections, each one combining theory, examples, real-life sharings and stories from modern day practitioners. Each section also contains reflection and journaling exercises to help you deepen your engagement with the material.
Welcome to the amazing practice of generosity
Introduces the practice of generosity, or dana, why it is foundational to the spiritual path, and the many benefits it brings.
Generosity on the spiritual path
Explores the traditional approach to dana in Buddhism, why spiritual teachings are offered by dana. We also look at generosity as the first of the "six perfections" in Buddhism, and related concepts to dana such as "building merit"
Generosity in our relationships – listening, sharing and giving
This section turns to how we can embrace generosity in our relationships: how generosity can resolve conflicts, how listening and giving our full attention can be the most generous thing we can do, as well as the generosity our sharing our passion and engagement.
Generosity around money and in our economy
This section explores a healthy relationship to money, some of the blocks and tightness we may feel around money, and some tools for working with this. We also look beyond the individual to how social enterprises and open sourcing are more generous ways of working economically.
Understanding the who, what and why of generosity
The last section explores the many different ways and styles of giving, and reflect on different motivations we might have for giving.
Faculty Bio
Duncan Cryle, Ph.D.
This course was created by Duncan Cryle at Clear Sky Meditation Center, with contributions from many students of Planet Dharma. Duncan Cryle is a resident, founding member, and former chair, of Clear Sky retreat center in the Canadian Rockies. He is a long-term student with Planet Dharma. He is a certified Mindfulness teacher, and teaches Dharma meditation classes and retreats online and in Brazil. He also holds a senior position at IBM, and is a mindfulness practice leader in IBM Canada.
FAQs
When does this course start?
The course is self study, and fully available to you immediately upon registration.
How long will I have access to the course?
You will have access to course material, videos and exercises for one month from the date of enrolment.
How does online learning work?
The entire course is open to you immediately upon your registration. The total study time is between 2-3 hours. You can move through the material at your own pace. We would recommend to do one section, pause to do the reflection and journaling exercises, and continue with the following section the next day. However you can also go through the whole course in one sitting if you wish. The material is available for you to access 24/7 for one month from the time you register.
How much does it cost?
There is no cost to register for the course – it is our joy to be generous and to offer you this course. During the course, you will have an opportunity to offer dana if you wish – to give a gift of money in exchange for the energy and care we've given to create this course. The amount is discretionary. We typically suggest between $20-50 USD.
Pre-Enroll Now
This course is launching very soon. To be notified when it is available, just subscribe to our mailing list. Pre-enrol here and you'll also receive three free videos with practical generosity tips right away.