The Sadhana of Green Tara – A guided meditation practice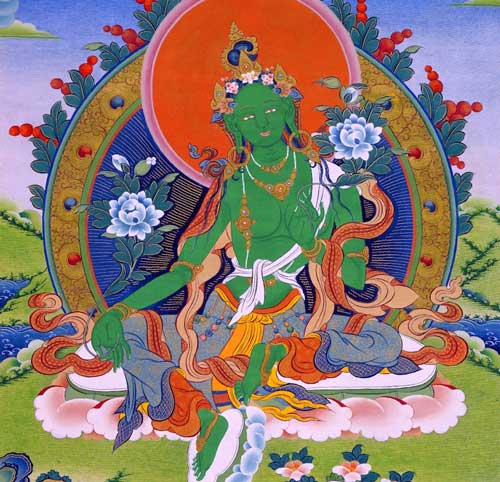 Green Tara Guided Meditation (Sadhana of Ārya Tārā)
Green Tara is an archetypal embodiment of the enlightened essence of mind – in particular, the qualities of mother nature, protection and nurturing courage. The sadhana of Green Tara is meditation practice in the Vajrayana Buddhist tradition.
Catherine Pawasarat Sensei kindly recorded a guided audio meditation of the traditional Green Tara sadhana, or practice instructions, available below.
About this sadhana: This particular Green Tara sadhana was presented by Sakya-Ma Jetsun Kusho Chime Dolkar at Sakya Thubten Mangyal Ling on the Full Moon, November 28th, 1993 to Karma Senge Gyaltsen, Sakyasasanadhara. Translated from Tibetan in November 1998 by Sonam Gyatso in Toronto Canada, it was offered to the Venerable Namgyal Rinpoche.
Receive an audio recording of the Green Tara practice here: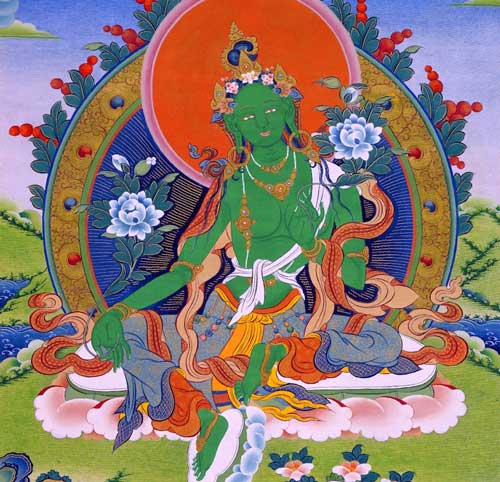 Green Tara Guided Meditation (Free Audio)
Add your information below to receive the guided meditation of Green Tara and other dharma content from Planet Dharma. This Green Tara sadhana is shared by Catherine Pawasarat Sensei. We promise not to spam!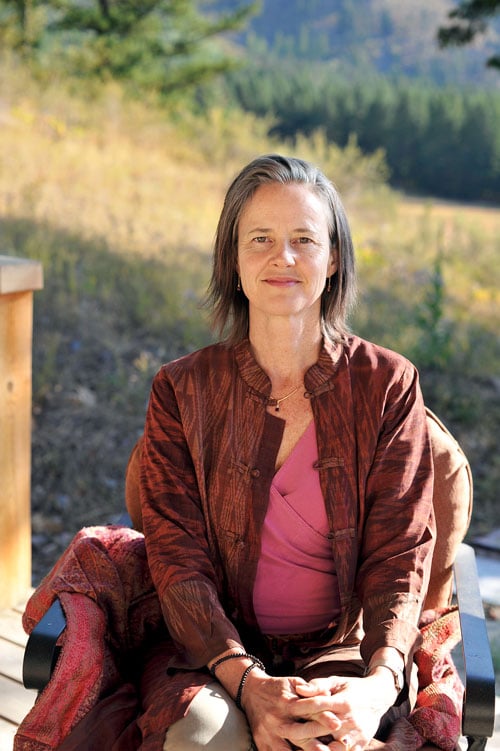 Catherine Pawasarat Sensei
Catherine Pawasarat Sensei is a contemporary Dharma teacher, attendant, consort, co-teacher via Planet Dharma and co-founder of Clear Sky Retreat Center. 
She has trained daily with Acariya Doug Duncan since 1998 in an intensive spiritual apprenticeship that is rare in the modern West. She received lay ordination from Namgyal Rinpoche in 2003. In addition to Buddhist philosophy and its applications to daily life, Catherine also draws on generative living and the arts.
Awakening today.
We offer an ever-evolving modern spiritual path for committed, courageous seekers.
Explore the teachings three ways below:
Bite Sized Wisdom to inspire your week