The Sadhana of Green Tara – A guided meditation practice
Below is the Green Tara sadhana – a guided meditation read by Catherine Pawasarat Sensei.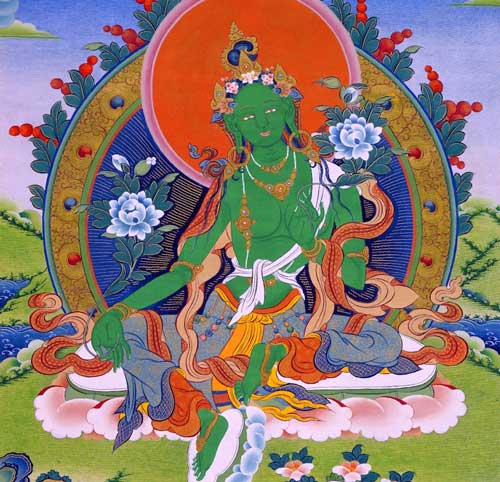 About this Green Tara Practice (Sadhana of Ārya Tārā)
This meditation on Green Tara is an audio recording of Catherine Pawasarat Sensei.
The sadhana was presented by Sakya-Ma Jetsun Kusho Chime Dolkar at Sakya Thubten Mangyal Ling on the Full Moon, November 28th, 1993 to Karma Senge Gyaltsen, Sakyasasanadhara. Translated from Tibetan in November 1998 by Sonam Gyatso in Toronto Canada, it was offered to the Venerable Namgyal Rinpoche.