Join us for retreats and study at our centers and sister communities throughout the world.  We regularly teach in Canada, Japan, USA, Guatemala, Germany, England, Australia and New Zealand. There are also local sanghas (Dharma communities) throughout the world that provide regular ongoing classes and meditation sits to support your practice.
I came to Clear Sky after years of wandering on the path of self-transcendence; I was trying to do it by myself and it just wasn't working. Dharma Teachers Doug & Catherine immediately saw my self-imposed limits and provided me with clear, direct instructions on how to really accelerate growth. After putting my personal preferences aside and deciding to work with awakened teachers I have become far more focused and clearer than I could ever have been on my own.
Matt O'Rourke
Hydro-Engineer
Meditation Centers
Clear Sky Retreat Center, Canada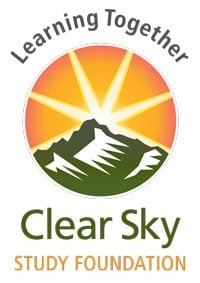 Recognizing the need for a location where karma yoga could be more fully actualized, since 2004 we've developed and operated the Clear Sky Retreat Center in the Canadian Rocky Mountains. Our 310-acre meditation cushion allows us to pursue our path of unfoldment through meditation, dharma teachings, and other diverse and contemporary explorations such as permaculture, native grassland restoration, green building, social enterprise, and other pursuits that reflect our quadruple bottom line (environmental, social, economic and spiritual sustainability). It's our belief that a truly awakening being is one whose spiritual path is interconnected with healthy, mutually supportive relationships with the community, environment and finances. Yay!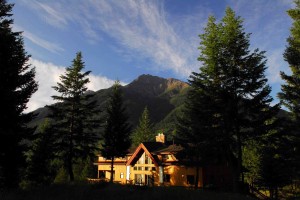 Activities at Clear Sky range from solitary retreats to group retreats and dharmic study, as well as courses with more universal interest, such as permaculture, the enneagram, counselling techniques, food forest design, movement, etc., plus group bookings for like-minded organizations. Our main teacher, Doug Duncan, has been known to say, "Remember, it's supposed to be fun;" thus it may be worth noting that Clear Sky's Annual General Meeting features ultimate frisbee and the best dance party in a 500-mile radius (at least). May it benefit all beings.
Tokyo Free Your Mind, Japan

Tokyo Free Your Mind! is the latest iteration of Dharma Japan, formed in Kyoto and Tokyo from the collaboration of a pair of friends in 1997 to invite Doug Duncan Sensei and Namgyal Rinpoche to Japan. Offering classes and training in paths of awakening continuously in Tokyo since 2000, Dharma Japan/Tokyo – TFYM counts among its hundreds of alumni many leaders and core members of the Clear Sky and Planet Dharma global community. First-time participants usually start out by attending one of our regular classes or practice days.
Inspired and guided by Doug Sensei and Cata Sensei who continue to visit and teach when possible, ongoing teaching/training is conducted by resident Dharma guides John Munroe and Dana Gellman in cooperation with TFYM participating members. Members are encouraged to participate in Planet Dharma online coursework and to attend Clear Sky whenever possible: to deepen their practice and understanding in the company of wise beings and a conducive environment, and to participate in and contribute to the flourishing of deep intelligence and kindness with impact for our planet and all beings.
Awaken in Toronto, Canada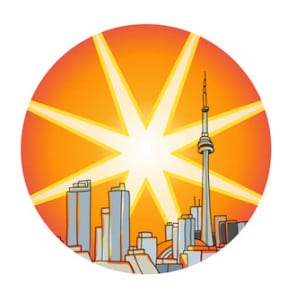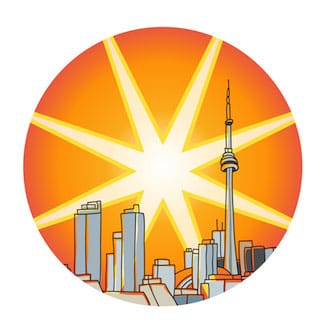 Awaken in Toronto (AIT) is a community of Dharma practitioners (awakening beings) drawn together by a common vision of transforming life in the city from a draining, stressful put-through to one of exploration and light. We have regular weekly sits and welcome visiting teachers on a regular basis. We also engage in monthly 'Dharma Outings' (explorations in the city) and Days of Practice (1-day urban retreats).   Join us for one of our weekly insight (vipassana) sits or classes. Experienced and new meditators alike are all welcome. Stay tuned for monthly outings in the city and for opportunities to hear teachings by visiting teachers.
Dharma Hub, Calgary, Canada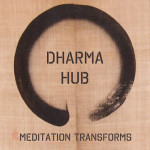 Dharma Hub Calgary is an urban sanctuary offering weekly meditation classes, retreats and an awakening community in Calgary, Alberta, Canada.  The Dharma Hub's mission is to strengthen Dharma training in an urban community.
Join the Calgary Dharma Hub for weekly Dharma classes, group meditation practice, day-long city retreats, weekend getaways to Clear Sky and other opportunities for training, reflection and study.  Doug Duncan & Catherine Pawasarat are also regularly invited to teach in Calgary. The Dharma Hub's resident community teachers are Evangelos Diavolitsis, Cara Conroy-Low, Antony Chauvet and Maya Lewandowsky.
Villa Sumaya, Lake Atitlan, Guatemala


Villa Sumaya is a guest house and retreat center located on the shores of Lake Atitlan in Guatemala. Our initiative includes a commitment to environmental, social, financial and spiritual growth in a majestic setting that nurtures the awakening potential of all beings. Flourishing since the year 2000, we support a wide range of "Awareness Based" retreat venues throughout the year. Since 2004 we've had the honor of working with Doug Duncan Sensei and Catherine Paswart Sensei of Planet Dharma, including 7 annual 10 day silent retreats. Following in the footsteps of Venerable Namgyal Rinpoche and our lineage teachers, we embrace the imperative for meditative inquiry and exploration as a path to deepening wisdom and clarity. Consistently dedicating the merit of our practices to the welfare of all beings, we illuminate the heart of loving kindness as our guiding light.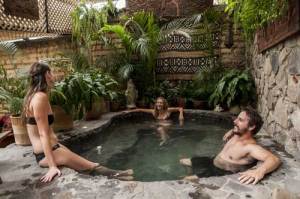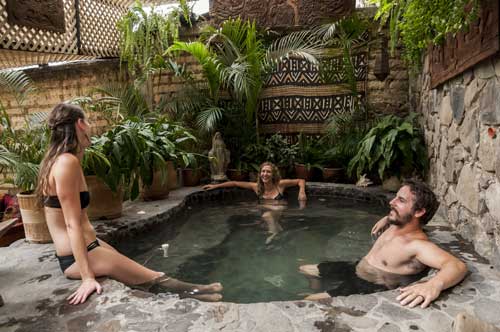 We offer an open weekly gathering during which we share the practice of sitting, standing, lying down or walking in simple silence for 45 minutes, followed by a question and answer period. Embracing the treasure trove of teachings passed down throughout the ages we honor the wisdom of the Masters while integrating our views with expansive contemporary scientific, psychological and spiritual breakthroughs. We welcome all earnest seekers, both new and seasoned in the art of meditative contemplation, to join us for an enriching gathering of friends.
Write us at [email protected] if you'd like to join us. For those who are interested in deeper inquiry we offer Dharma teachings, meditation training and Wong Kur traditional Tibetan style empowerments, by special request.