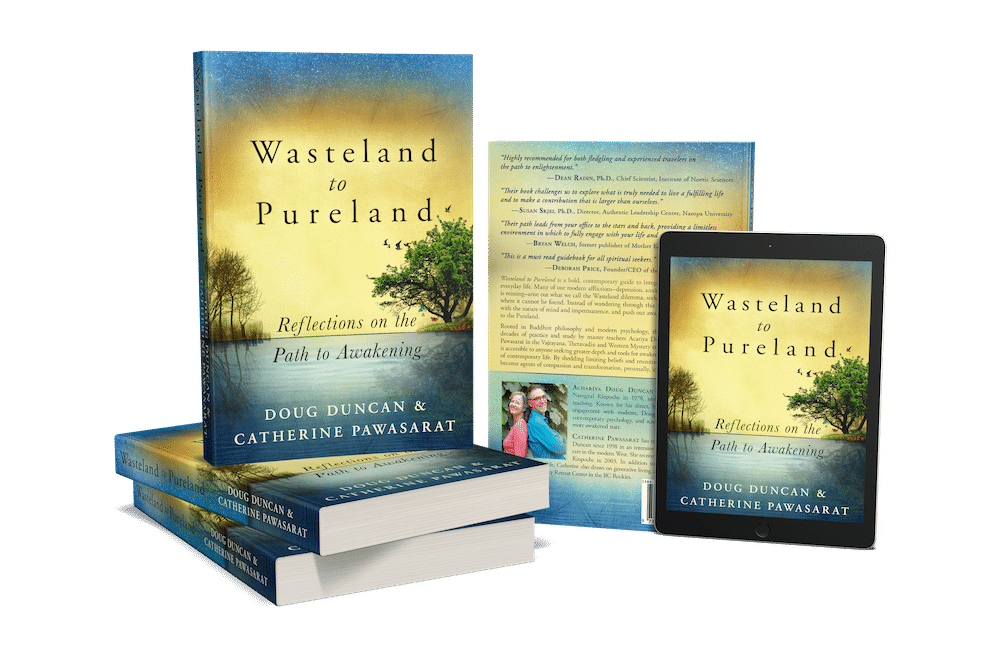 A pure and heartfelt thank you from all of us!
And now for the fun part…
Choose your bonus gifts below.
These free transformational bonus gifts are available for you here…
Choose as many of these gifts as you feel drawn to. You will receive each gift directly from the author so you will need to provide your email address to them by clicking the button corresponding to their gift.
We've consciously curated a selection of innovators who are doing outstanding, transformative work in their field. Whether it's through conversations, career or relationship with money, all of these tools will enrich your spiritual development and your life, helping us all spend more time in the Pureland, the world we'd like to live in.
REGISTER NOW: ONLINE COURSE WITH THE AUTHORS

Register now for the first online course in Planet Dharma's 2019 Year of Pureland, featuring live streamed classes with authors and Dharma Teachers Doug Duncan and Catherine Pawasarat. STARTS JANUARY 21, 2019.