Planet Dharma- Lineage and Spiritual Roots
Namgyal Rinpoche & U Thila Wunta Sayadaw
Our spiritual roots are through the illustrious Canadian-born Namgyal Rinpoche (George Dawson) and the Burmese meditation master U Thila Wunta Sayadaw.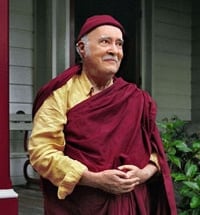 JOURNEYING ACROSS TRADITIONS
A podcast interview on Namgyal Rinpoche's legacy
This episode of the Wisdom Podcast features an interview with Achariya Doug Qapel Duncan and Catherine Pawasarat Sensei. In it, they share the history of their teacher, the late Namgyal Rinpoche. They describe his pioneering work weaving together Eastern and Western traditions, and how this legacy manifests in a contemporary spiritual training. 
Namgyal Rinpoche – George Dawson
Namgyal Rinpoche was born Leslie George Dawson in 1931, October 11, and raised in Toronto, Canada by parents of Irish and Scottish descent.
Leslie George Dawson awakened through the Western Mysteries while living in London, where he met the visiting teacher Sayadaw in 1958. Dawson moved to Burma and studied under U Thila Wunta and Mahasi Sayadaw in Bodh Gaya, Rangoon (where he was ordained as Ananda Bodhi), Bangkok and Sri Lanka.
Ananda Bodhi left the East in 1962, teaching at the London Buddhist Vihara and founding Johnstone House in Scotland, which he gave to Chögyam Trungpa who renamed it Samye Ling.
Anandabodhi returned to Canada and founded the Dharma Centre of Canada outside Toronto. His teaching methods included international travel with students; in 1968 and 1971 he traveled with about a hundred students to India and Sikkim, where they met the Tibetans. He was recognized by the 16th Karmapa, Kalu Rinpoche, Sakya Trizin Rinpoche and others as an embodiment of Namgyal Rinpoche, and received transmissions of the Karma Kargyu lineage.
Over the years he included the Western Mysteries, science, psychology, art, music, exercise, travel and other methods in his teaching repertoire, becoming one of the main voices of Tibetan Buddhism in North America along with Chögyam Trungpa Rinpoche. Some of Namgyal's students started centers in Japan, Australia, New Zealand, Europe and Central America as well as Canada and the US. His modern and eclectic approach is carried on throughout the world, with Clear Sky embodying this multiversal vision as well.
He continued to teach until his death in Switzerland on October 22, 2003, having empowered a number of senior students to continue his work.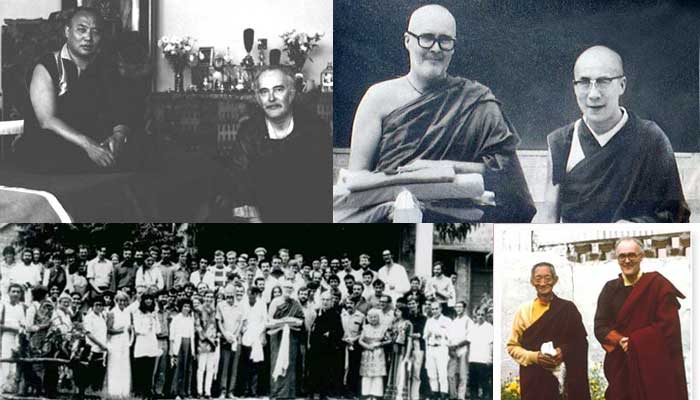 A luminary amongst Lamas, Namgyal Rinpoche was acknowledged by His Holiness the 41st Sakya Trizin, Head of the Sakyapa Tibetan Lineage in his Vajraghoshanam (Diamond Declaration), addressed to the Buddhist Community of Canada and written by him in July of 1978, which says:
In inaugurating the Sakya Society of Canada I wish especially to acknowledge the pioneering contribution of the Venerable Namgyal Rinpoche to the effective establishment of Tibetan Buddhism in Canada. Because of the Venerable Namgyal Rinpoche's long and intimate association with the teachers and teachings of all four Tibetan orders, including the Sakyapa, and his valuable insights acquired through his training as a Vajrayanist meditation master, I am pleased to appoint him a Spiritual advisor of the Sakya Society of Canada.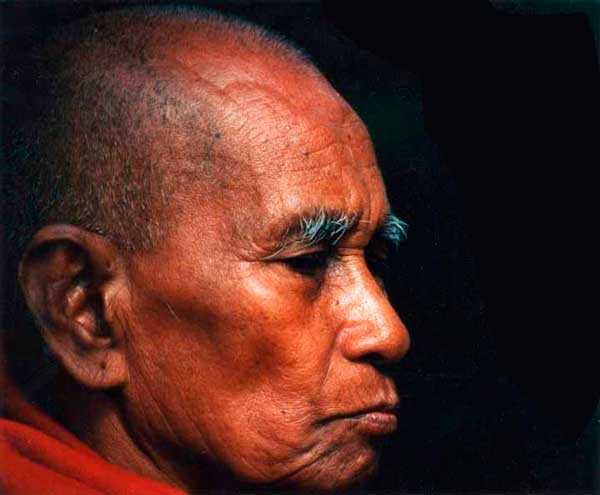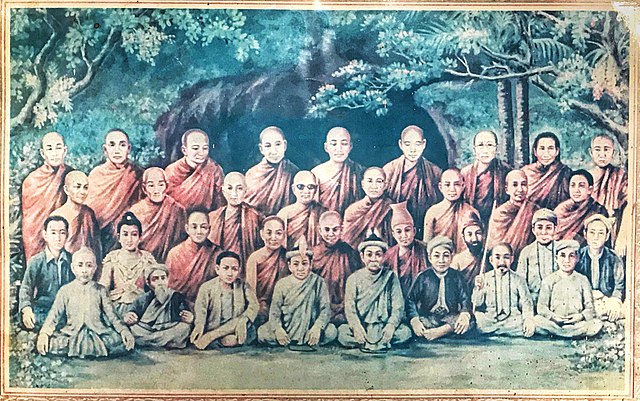 The List of Burmese Weizzer
In Burma, Weizza (Burmese: ဝိဇ္ဇာ, Pali: vijjādhara) is an ascetic who wins supernatural power by alchemy or meditation. They do good things for sentient beings, such as fulfilling prayers and desires and caring for illness. All have attained path experience.
This is a list of Weizzas. Some are laymen, some ascetics, some monks.
Sayadaw's teacher, Bo Min Guang is # 82 on the list. He passed away on September 12, 1951 at 4:00 P.M.
Sayadaw U Thila Wunta is # 92 on the list. He practiced the teachings of Bo Min Guang, and was his personal disciple. Bo Min Guang was born in a village near Mt. Popa and practiced at Mt. Popa. Sayadaw lived for several years at Mt. Popa.
The list does not make clear the identity of all the Wizas. Some are just simple one-syllable names with the title "saya (teacher)" in front.
U Thila Wunta Sayadaw
U Thila Wunta was the teacher of Ananda Bodhi (formerly Leslie George Dawson and later recognized as Namgyal Rinpoche), and was born June 28, 1912, in Mon State, Myannmar. He began his training at a monastery school in 1919 and took monks' vows at the age of 15. In May 1932 he received full ordination as a Bhikshu in the Theravada Order under the direction of Kyaw Sayadaw.
In 1947 U Thila Wunta set out for Mandalay to pursue further meditation practice at Mahatmya-muni Pagoda, a famous holy site in Mandalay. While struggling with his meditation at Mahatma-muni Pagoda, U Thila Wunta met a disciple of Bodaw Aung Min Gaung (Bo Min Gaung), a fully realized Burmese saint and a great meditator in the Weizzer forest tradition of Burma. In Burma "weizzers" are forest yogis known as accomplished masters, similar to tantric yogis or siddhis. Inspired by what he heard about Bodaw Aung Min Gaung, U Thila Wunta traveled to Popa to meet him in person and pursued further study, resulting in a radical deepening of his understanding.
That same year, a pious layman, named U Pho Nweh, requested that U Thila Wunta accept five acres of land for monastic purposes. He spent five years living under a tree on the property, practicing the Dhutangas (the 13 allowable ascetic practices). He meditated in such stillness for such lengths of time that his body became a waystation for networks of ants' paths, garnering him the nickname, the "Ant Sayadaw."
Over the next six decades, the land gifted to Sayadaw became a thriving monastic complex with more than 170 pagodas and buildings for practice by monks and pay practitioners, known as Dat Pon Zon Aung Min Gaung Monastery.
After the venerable Sayadaw attained awakening, he began a number of extensive trips around the world. He began in 1955, visiting Thailand, Nepal, and India. He continued traveling internationally throughout his life, overseeing construction of a pagoda in Brazil at age 90.
In April 1982 Sayadaw left once again for North America, where he constructed pagodas and taught at centers near Boise, ID, Kinmount, ON and on Galiano Island, BC. Additionally, he rebuilt the American Shwe Dagon Pagoda in New York and gave teachings in San Francisco, Los Angeles, Nelson, Edmonton, and Calgary.
U Thila Wunta Sayadaw was one of the most renowned healers in Burma. There are many stories of people traveling far distances with old wounds and mysterious illnesses for healing. Thanks to his skill and radiant state of being, their sicknesses would go into remission.
In North America, he was experienced as a gentle and kind teacher. In Burma, however, young monks experienced him as more direct and wrathful. Moreover, both locals and monks were in awe of the powers derived from his many years of intense spiritual practices.
No one would come around his monastery in Yangon at night, because it was known that was when he did some of his deepest work. Every night in his older age, he would chant the Paritas, a special form of merit generation.
Not one for many words or philosophical sophistry, at one point Sayadaw stated succinctly, "First you have to have a car: attain liberation. Then you will be able to give others a ride in it. Before that, it is just empty talk."
The Ven. Sayadaw was considered a living embodiment of the power of the teachings, and spoke of himself as a fisherman casting the golden net of Buddha Dhamma in many far-off seas. He passed away in Rangoon on March 18, 2011 at the age of 98.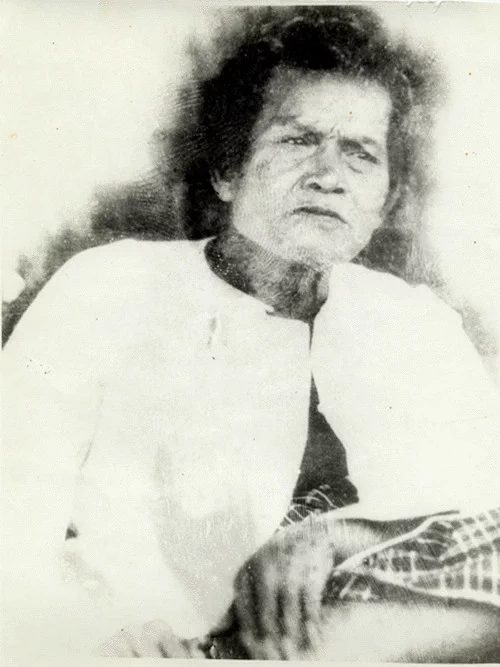 Praise for Bo Min Gaung
by Sayadaw U Thila Wunta
My unsurpassable teacher, since you were born with the genius of virtue to become the Wiza of magic runes, every Wiza shows their respect to you. You are the one with all qualities: No anger, no greed, no illusion, no cravings, no desire. You were just born to uplift the spirit of sentient beings. The natural jungle on Mt. Popa is your home. You were able to do your practice away from people in such a simple, humble place.
You are very compassionate to bring sentient beings in darkness back to the light. You pour the milk of affluence into the desperate hearts of your disciples. You are always in my heart and respected above all else. I place my hands together with all my faith and humility. May you instruct me all along the way as I try to propagate the religious faith, my greatest teacher.
Sayadaw U Thila Wunta, Dat Pon Zon Au Min Gaung.
(Recorded by Paul Jaffe as translated by Ne Win Oo [Shine]).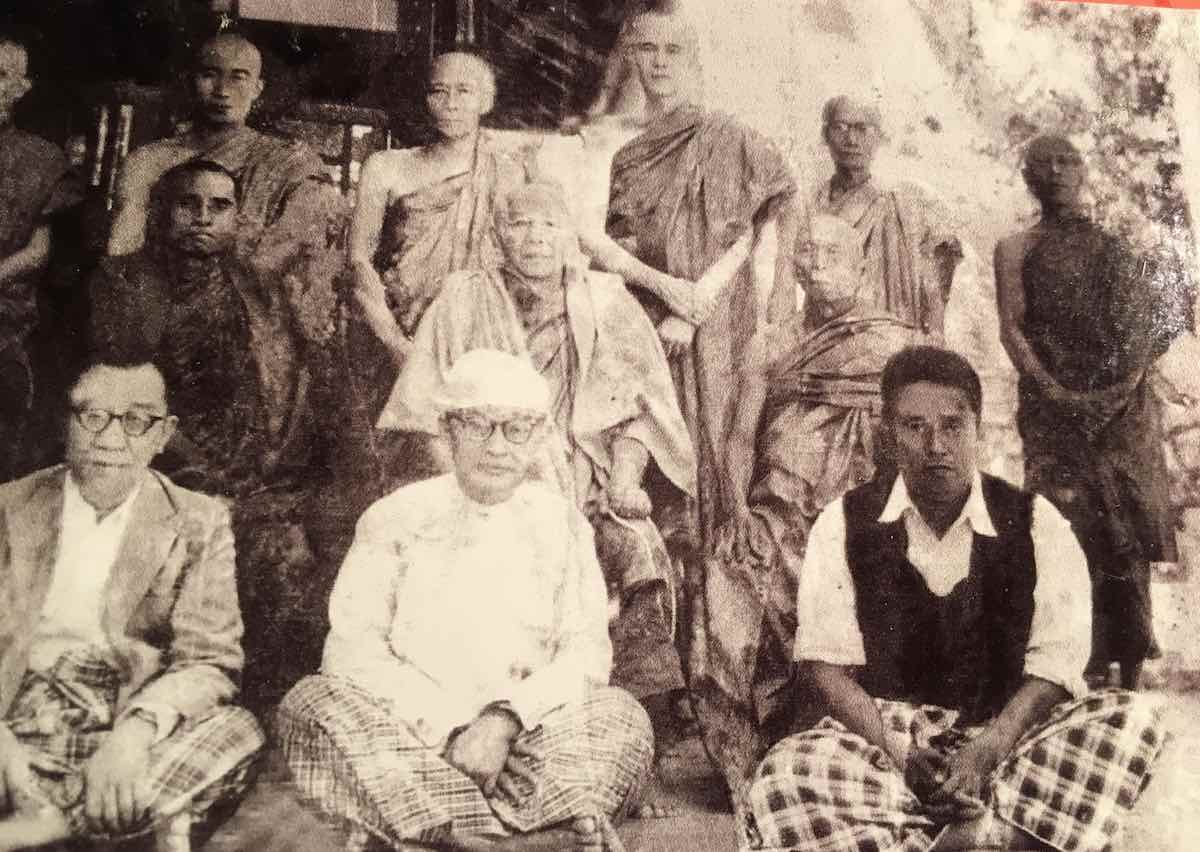 Sayadaw and Ananda Bodhi
While in London in 1956, Sayadaw met the young Canadian Leslie Dawson, who had already studied some aspects of the Dhamma, including the Vinaya, and was interested in becoming a monk. Sayadaw advised Mr. Dawson to meet him in India and then go together to Burma.
On October 28, 1958, Leslie Dawson was ordained as a novice monk in Bodhgaya, taking the name Ananda Bodhi. He received full bhikkhu ordination at the illustrious Shwe Dagon Pagoda in Rangoon on December 21.
Thereafter Ananda Bodhi began an extended period of intensive meditation practice, during which he studied for periods in Sri Lanka and at Wat Paknam and Wat Mahadat (with Chao Khun Phra Rajasiddhimuni) in Thailand, as well as with Sayadaw U Thila Wunta and Venerable Mahasi Sayadaw in Rangoon. Ultimately, in recognition of his attainments, he was given the title Samattha-Vipassana-Kammatthana-Acariya (master of both tranquility and insight meditation).
Awakening today.
We offer an ever-evolving modern spiritual path for committed, courageous seekers.
Explore the teachings three ways below:
Bite Sized Wisdom to inspire your week