Calgary Talk: Beyond Mindfulness: Becoming a Work of Art
July 5, 2019 @ 7:00 pm

-

8:30 pm

MDT
Beyond Mindfulness: Becoming a Work of Art
Public Talk in Calgary, Alberta | July 5, 2019
Have you ever felt that the inner work you do is unappreciated? More often, our culture values and recognizes the beauties of the external world. In fact, the inner work is the art of making ourselves into works of art – unique masterpieces of bliss, wisdom, and radiant compassion.
Gain the inspiration and tools you need to let your raw talent shine, in this talk by master artists of the inner world.
Details
Register Now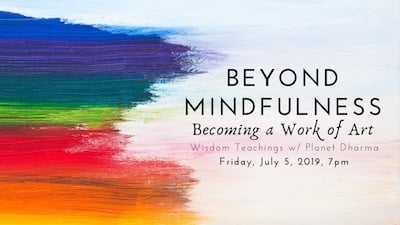 Beyond Mindfulness: Becoming a Work of Art
Join Doug and Catherine Senseis to explore six aspects of consciousness that have been refined by the buddhist practitioners for more than two thousand years. These six aspects are called the Paramis (perfections) in Sanskrit, and they are the blueprint to becoming your own inner and outer work of art.
Are the Paramis Relevant Today?
Every meditative practice in our tradition, at some point, leads back to these Paramis, also known as "The Six Perfections". They offer a flawless path that carries us straight to spiritual enlightenment.
It's a simple, beautiful, and powerful path that offers a refuge in these busy, information-heavy times.
Is this for you?
This class is for you if you're looking for simple tools to transform challenging states and to train your mind to be brighter, lighter, and more joyful.
The Dharma Hub will be offering follow up sessions in the coming weeks and months, where you'll also have the opportunity continue your understanding of the Paramis.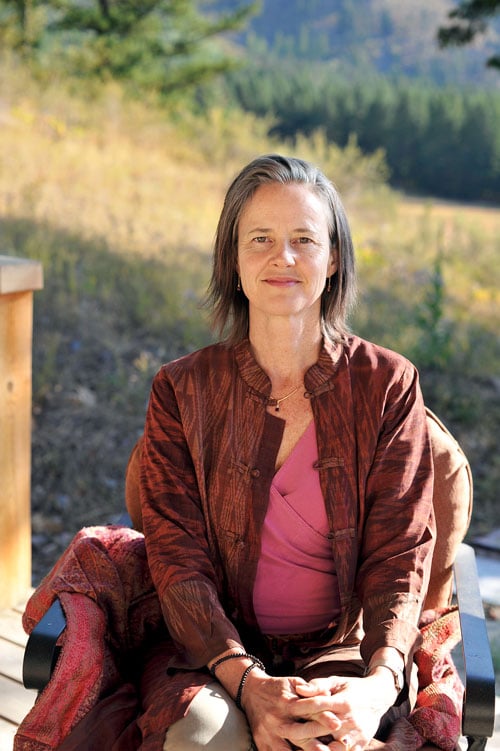 Catherine Pawasarat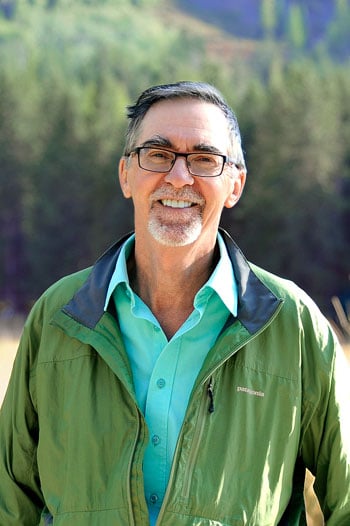 Doug Duncan
Doug Duncan and Catherine Pawasarat are Dharma and meditation teachers who founded Clear Sky Meditation Centre, BC, Canada.
Achariya Doug Duncan received lay ordination from Namgyal Rinpoche in 1978, and is a lineage holder in that teaching. Known for his direct, humourous and compassionate engagement with students, Doug embraces various traditions, contemporary psychology, and science, to mentor all beings to a more awakened state.
Catherine Pawasarat has trained daily with Acariya Doug Duncan since 1998 in an intensive spiritual apprenticeship that is rare in the modern West. She received lay ordination from Namgyal Rinpoche in 2003. In addition to Buddhist philosophy and its applications to daily life, Catherine also draws on generative living and the arts. With Doug she is co-founder of Clear Sky Retreat Center in the BC Rockies.
Course Details
Fees and Dāna
This course is offered by the Teachers based on the ancient principle of generosity, or Dāna. The hosting organisation is also charging a modest fee to cover venue rental and associated costs.
Location:
Ruberto Ostberg Gallery
2108 18 St NW, Calgary, AB T2M 3T3
Date and Time:
Friday July 5, 2019 at 7pm