Chenrezig (Avalokitesvara) Empowerment
July 22 @ 8:30 am

-

10:00 am

JST
Meditation on Compassion
Join a rare empowerment ceremony for the practice of Chenrezig or Avalokiteshvara in Kyoto, Japan.
This empowerment in gives you an energetic blessing, and access to practice mantra and visualisation of Chenrezig – a meditative practice on Compassion.  One of the foundational transcendental archetypes from the Himalayan schools of Buddhism, Chenrezig (Tibetan) is also known as Avalokiteshvara (Sanskrit) and associated with Kannon in Japan and Guanyin in China. 
You may have heard of the 'om mani padme hum' mantra, associated with Chenrezi in Tibet.  
This joyful empowerment will be given by Catherine Pawasarat Sensei in Kyoto Japan on July 22nd, at 8:30am.  If this is your first initiation, no problem, we invite you to come to enjoy the experience with an open heart and mind. You can intend to continue the practice afterward, or simply come for the blessing.
Catherine Sensei speaks both English and Japanese.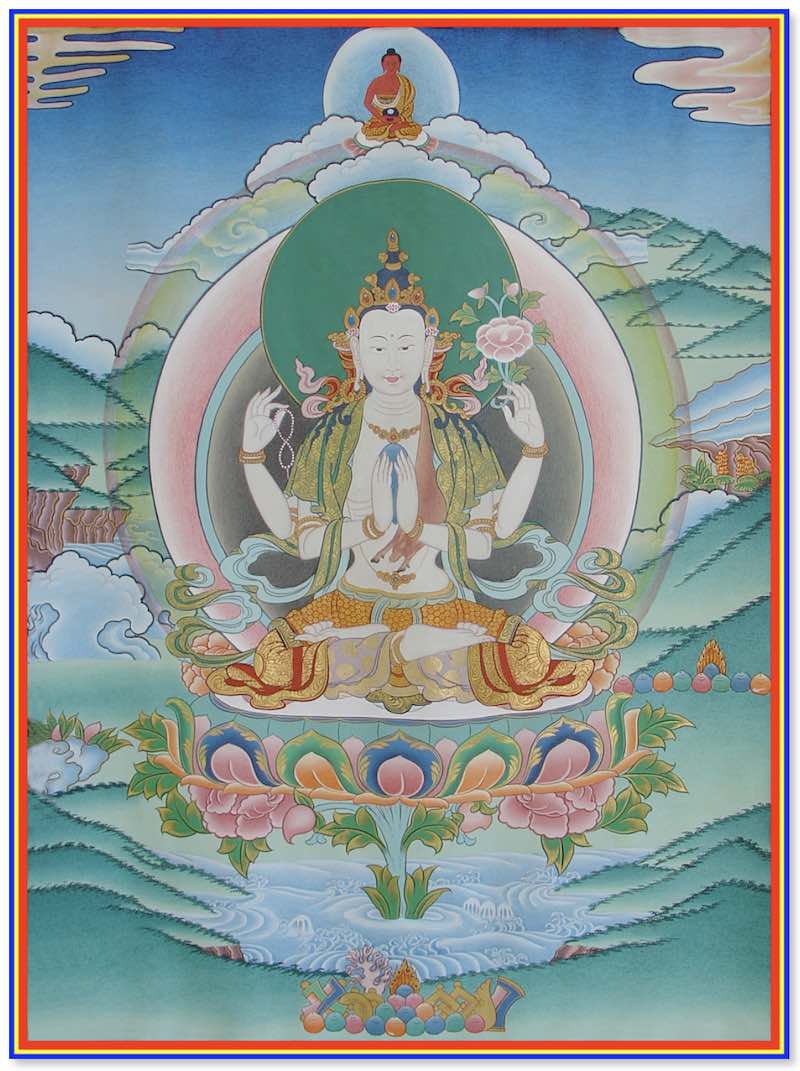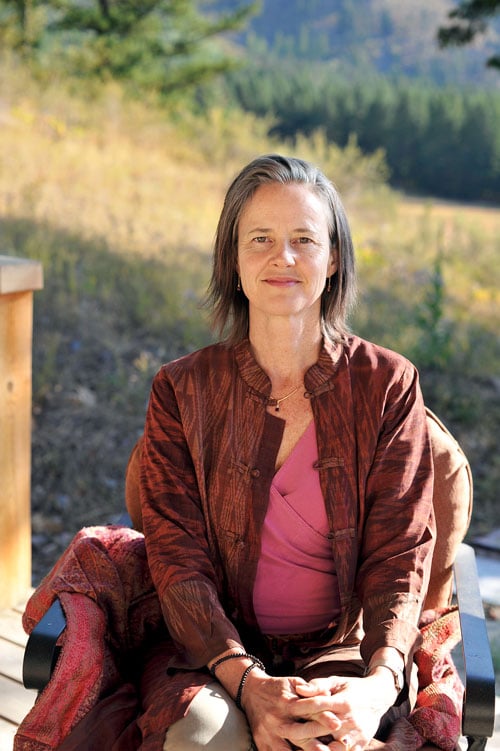 Catherine Pawasarat Sensei
Catherine Pawasarat Sensei is a contemporary Dharma teacher, attendant, consort, co-teacher via Planet Dharma and co-founder of Clear Sky Retreat Center. 
She has trained daily with Acariya Doug Duncan since 1998 in an intensive spiritual apprenticeship that is rare in the modern West. She received lay ordination from Namgyal Rinpoche in 2003. In addition to Buddhist philosophy and its applications to daily life, Catherine also draws on generative living and the arts.
Meditation on Compassion
Chenrezig (Avalokiteshvara) Empowerment
Saturday, July 22nd, 2023, 8:30am
Registration & Details
This empowerment is offered by  Catherine Sensei through the ancient principle of generosity, or Dāna. It is customary to offer Dana in the form of cash, offered in an envelope to the Teacher during the empowerment ceremony.
Pre-Registration is Required to Attend:
Questions?
Please contact Sarah Brayer: Email: [email protected]. Phone: 075-711-7882. (Sarah speaks English and Japanese).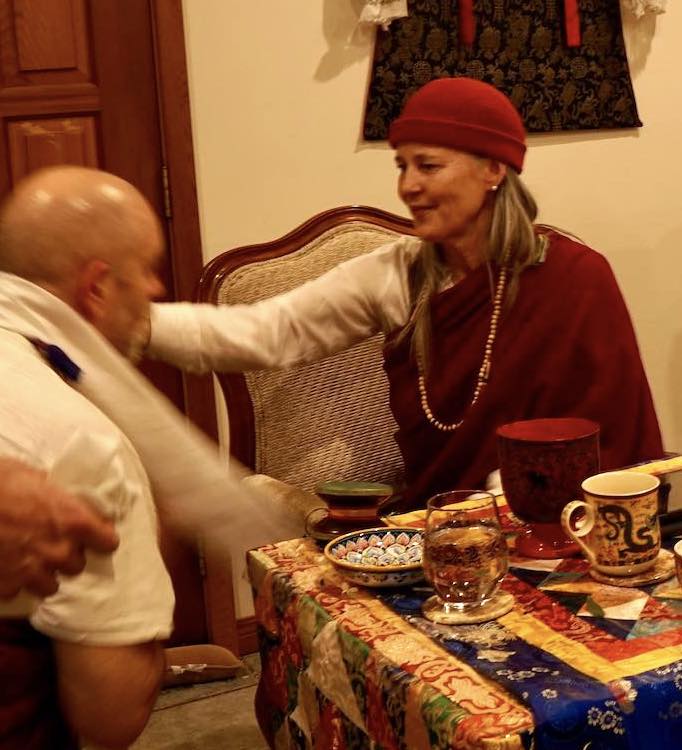 The Location in Kyoto, Japan
This ceremony is hosted by Sarah Brayer, a long time meditation student in this lineage and member of the early Dharma Japan sangha. Email: [email protected]. Phone: 075-711-7882. (Sarah speaks English and Japanese).
Opportunities to practice in community. Please connect with Sarah if you are interested in deepening your meditation practice with others.
How to get there: Download map with instructions:
What are Vajrayana Empowerments (aka Wongkur)?
Namgyal Rinpoche, our lineage root guru, put it best:
In the depth of the psyche lie all possibilities in a state of unrealized potential. In every being there exists the possibility of experiencing transcendental consciousness, which when the student is ready, the Teacher(s) can make accessible to him or her via empowerment, initiation, or wongkur.
One should regard Wongkur as an event in which the Lama sows the seed of transcendental consciousness in the depth of the student. The seed will lie in the unconscious until the student brings it to realization in the practice of meditation.
Other Reading: What is Wongkur? (Vajrayana Empowerments)
Initiations, empowerments, or wongkur (Tib. དབང་, wang) are considered the spring from which all blessings flow. More literally, these are ritual celebrations in which a specific teaching is transmitted from Teacher to student that enables the student to practice a new form of "Arising Yoga" or "Deity Practice".
For more information about wongkur, we recommend reading 'What is Wongkur', which includes 'A Western Psychological Orientation to Deity Yoga' by the Venerable Namgyal Rinpoche and 'A Traditional Tibetan Vajrayana Buddhist View' by His Holiness the 41st Sakya Trizin. It is extensive article, published by Wesley Knapp. Visit and support his archival work at the Sakya Namgyal Archive.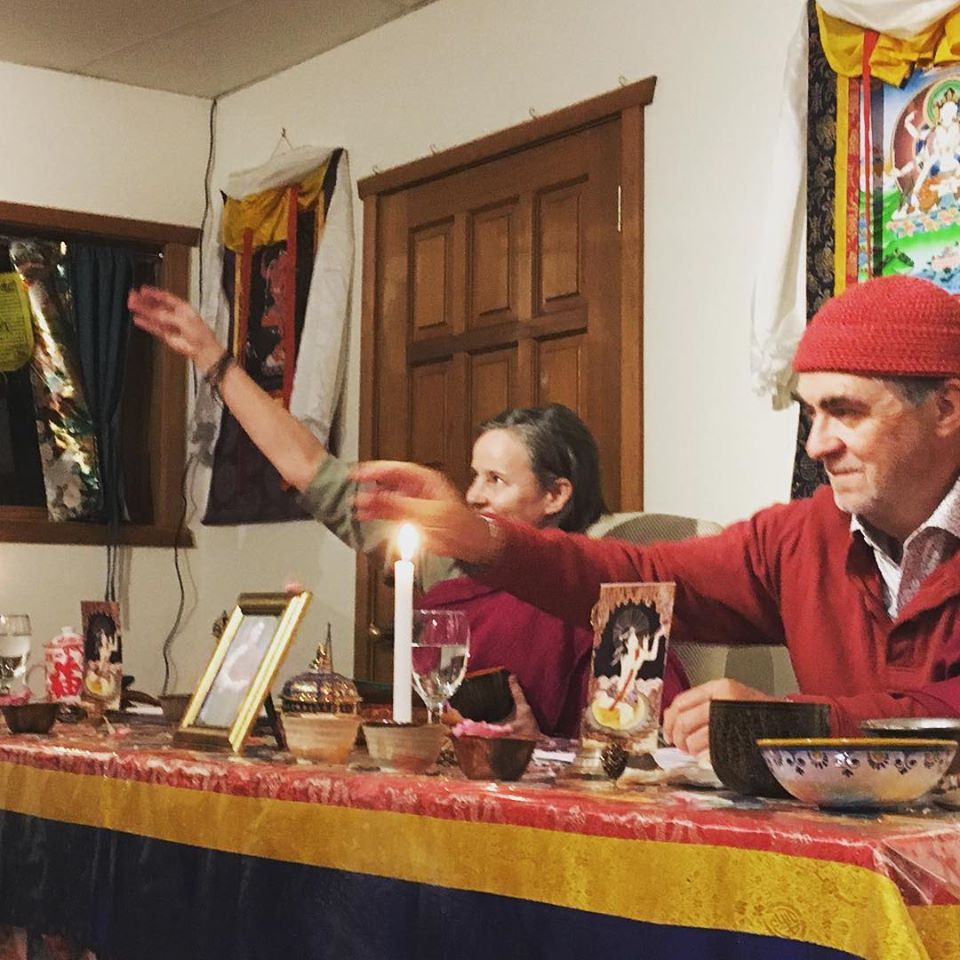 What Do Previous Retreatants Say?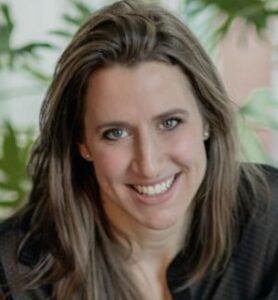 Dearest Cata Sensei,
THANK YOU – for holding and shining the outstanding love, care, compassion and wisdom that you do. We are so grateful to have you in our lives and for your presence in this world of ours.
Much love, gratitude and appreciation to you for the incredible woman, teacher and human being your are. Thank you for being a true light and inspiration in this world.
Ruth Levin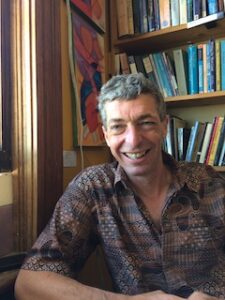 Catherine Sensei is an excellent teacher with a gentle manner and a keen intellect and breadth of knowledge.
Dean Nicholson
Executive Director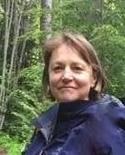 It is simply hard to put the ineffable to words. I don't find meditation easy, but I do find it worth it. I would not have dreamed that a 3 day online retreat could resolve complicated matters that I have wrestled with for years. Yet it did. Thank you, Sensei. Thank you each one of you at Clear Sky.
Cheryl Bate
Clinical Counsellor, Private Practise, Whistler, BC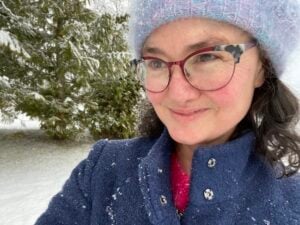 Catherine Sensei is an inspiring model and teacher of Women in Buddhism. She deftly weaves context, questions and her own experiences with wisdom, curiosity and a stunning clarity.
Michelle Heinz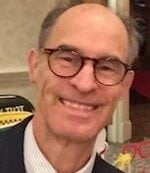 Dear Catherine Sensei, we are so blessed to have you as one of the dedicated teachers at Clear Sky. I admire your continued commitment to helping us and others on the planet and I am awed by your abilities. 
Dan O'Brian
Author, Japan Series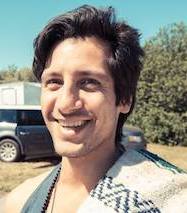 Dear Catherine Sensei,
Thank you for your unwavering compassion and commitment to support and accelerate The unfoldment of all beings around you.
It is a blessing and a privilege to be one of the lucky few who can bask in the glow of this radiance.
Dave Basu Roy
Chef, food business strategist and socialpreneur