Women & Buddhism: Enlighten-Up
May 16, 2021 @ 3:00 pm

-

4:00 pm

MDT
Women & Buddhism
Stories of the 17th Arhat, female gurus and what it means for us today.
Enlighten Up is a monthly series of uncompromising, unflinching and kick-ass dharma classes.  Vajrayana Teachers Doug Duncan and Catherine Pawasarat present a new topic each month.  Join online from anywhere in the world.  
Register Here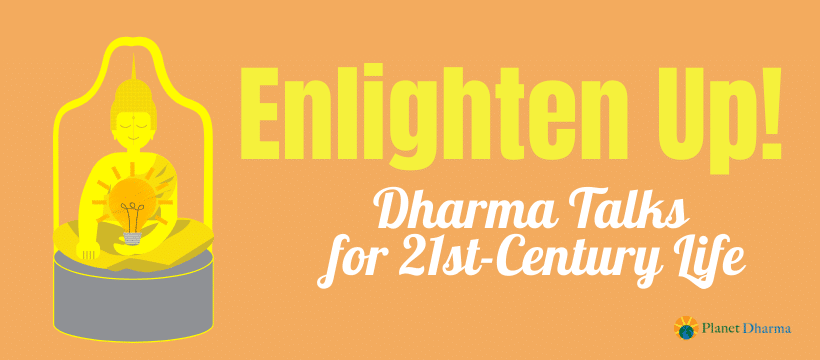 About this talk on Women & Buddhism
What is the unique experience of female spiritual practitioners – today, and through history? Discover stories of female gurus like the relatively unknown '17th Arhat'. This talk will help us understand the often skewed portrayal of the male-female dynamic through time, and what this has meant for modern Buddhist women. Most importantly, find out how women can step into greater awakening potential.
This month's talk will be presented by Dharma Teacher Catherine Pawasarat Sensei, live from Clear Sky Meditation Centre in the Canadian BC Rockies.
Why Enlighten-Up!?
Dharma Talks for 21st Century Life
The word 'Dharma' has many meanings, one being the ultimate truths of reality, and the universal laws of awakening.  That's lovely, but how do you bring these ancient perspectives into 21st century life?  
These monthly(ish) classes are a way to bring kick-ass, applicable dharma into your life.  Tune in to higher truths, with real-life Dharma teachers from wherever you might be in the world.
The topic of the classes will change each month.  They will be thought provoking, inspiring and designed to 'enlighten-up' your world.  In a world that has a tendency to 'dumb down' the complexities of wisdom, we promise not to. 
There will also be an opportunity to ask questions at the end of the class.
Video recordings are available for those who cannot attend live.
These Enlighten-Up classes are open to all experience levels.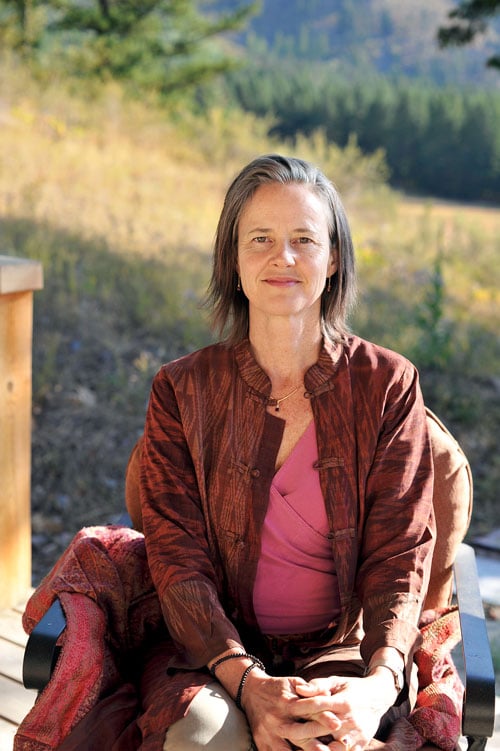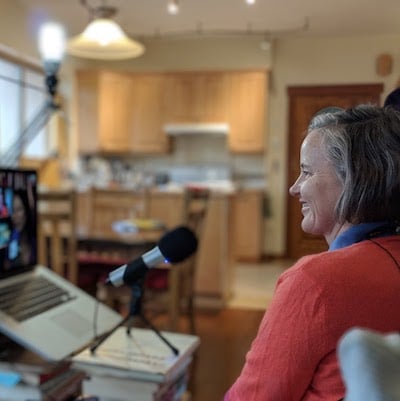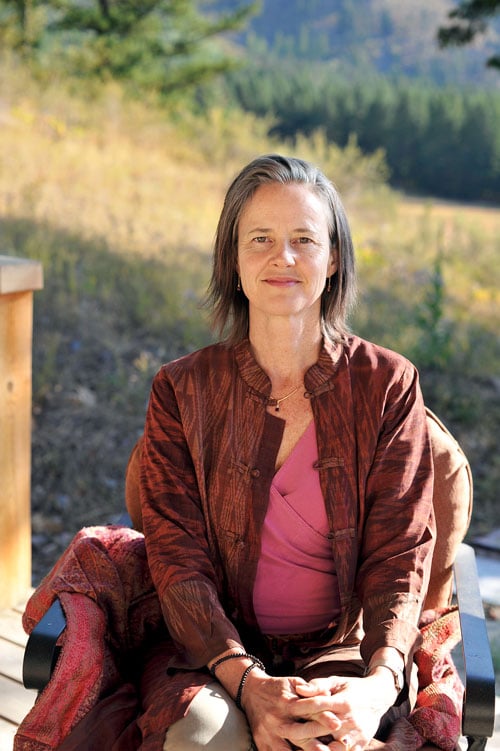 Catherine Pawasarat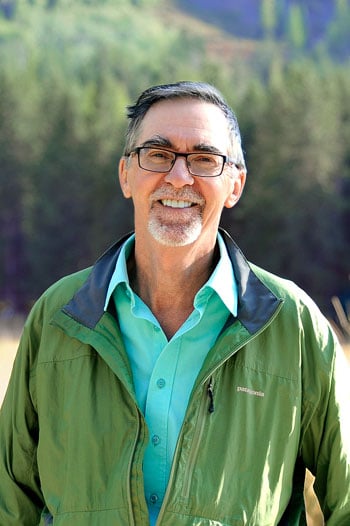 Doug Duncan
Doug Duncan and Catherine Pawasarat are Dharma and meditation teachers who founded Clear Sky Meditation Centre, BC, Canada.
Achariya Doug Duncan received lay ordination from Namgyal Rinpoche in 1978, and is a lineage holder in that teaching. Known for his direct, humourous and compassionate engagement with students, Doug embraces various traditions, contemporary psychology, and science, to mentor all beings to a more awakened state.
Catherine Pawasarat has trained daily with Acariya Doug Duncan since 1998 in an intensive spiritual apprenticeship that is rare in the modern West. She received lay ordination from Namgyal Rinpoche in 2003. In addition to Buddhist philosophy and its applications to daily life, Catherine also draws on generative living and the arts. With Doug she is co-founder of Clear Sky Retreat Center in the BC Rockies.
Course Details
Fees and Dāna
These sessions are offered based on the ancient principle of generosity, or Dāna.
Registration
To attend, you must register via the button below. These dharma classes are typically held once a month, with the exception of when the Teachers are travelling or teaching another course.  
We recommend you attend live, but if you cannot, the video recording will be available for one week after the live session.
There is also a monthly Digital Dojo session (previously Office Hours) to bring your questions to Doug and Catherine Sensei.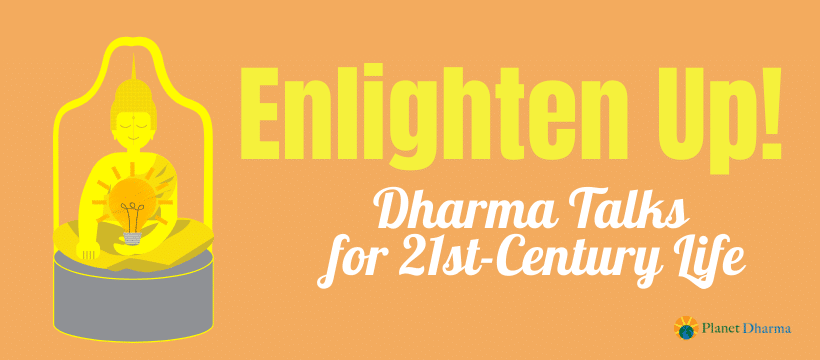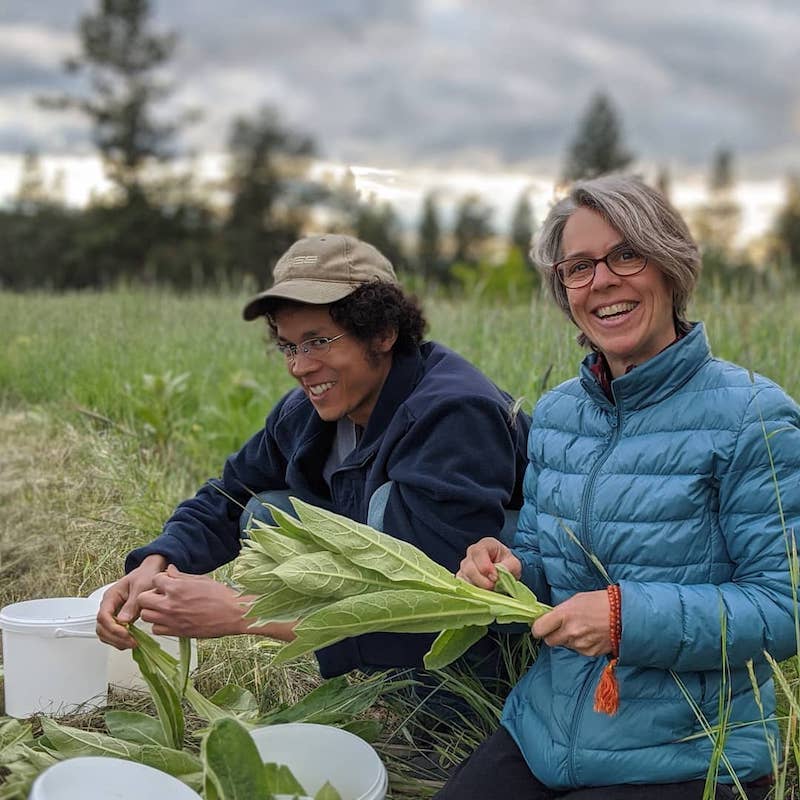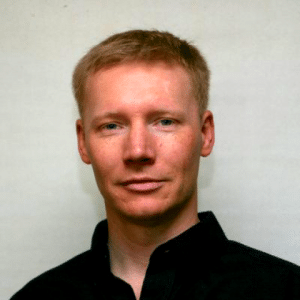 This retreat was right on the mark – a perfect blend of focused inner work along with space for reflection in a trusting and comfortable setting. The teachers were wonderful, insightful, humorous, and extremely attentive to our individual needs for understanding. This unique experience cultivated a bond within the group and fostered an energy that amplified each lesson.
Ryan Gies
Manager of Software Engineering
It has been sheer joy to be a participant in the "Foundations of Buddhist Philosophy" online classes. Qapel and Sensei made the practice come alive for me in a way that was accessible and pertinent to my everyday life. And of course, I always enjoy their unfailing good humour which puts a lighter touch on what can sometimes be a very dry subject.
Ronda Clanfield
Resources Specialist, CBC National TV News (retired)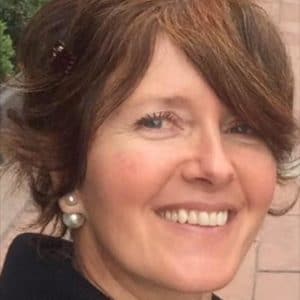 The teachings always speak directly to me. It is uncanny. It is like hearing a language that I spoke in some other life form and suddenly it rings a bell. And bell after bell. Like a universal language that we all used to speak but have forgotten. It is as if new pathways in the brain open up – directly from the cosmos via Qapel and Sensei.
Renata Drtinova
Psychotherapist (Gestalt therapist)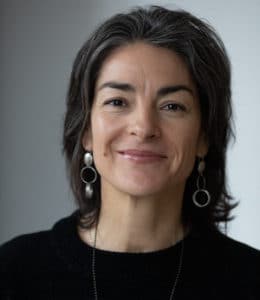 World class teachings from world class people! Qapel and Sensei are the real deal and they ultimately want one thing for you – to guide you toward awakening with totality and intelligence. Planet Dharma's steadfast, professional commitment to meet the needs of seekers today is impressive. What a precious gift to have access to these wisdom teachings and practices from anywhere in the world.
Nishta Matarese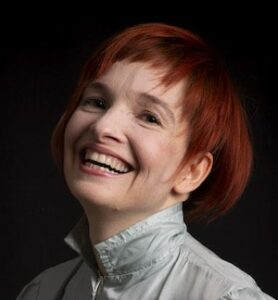 Studying the hero's journey with master Dharma teachers Qapel and Sensei, I discovered my own journey of transformation and the unknown. While walking on this path with the quest to awaken in this lifetime, I learned to bring the gift of wisdom and service to others. This retreat has impacted my artistic statements and performances since. It has allowed me to bring other artists and collaborators on this journey. It is a brilliant course both for artists and those who want to experience life as art.
Maya Lewandowsky