Digital Dojo: Spiritual Questions, Powerful Answers
June 27, 2021 @ 3:00 pm

-

4:00 pm

MDT
Digital Dojo
Spiritual Questions, Powerful Answers
Training in Dharma is a process of question, learning and feedback – from your spiritual mentors as well as your community.  Together, we awaken, through call and answer and the dialogue of our inquisitive minds.
Register Here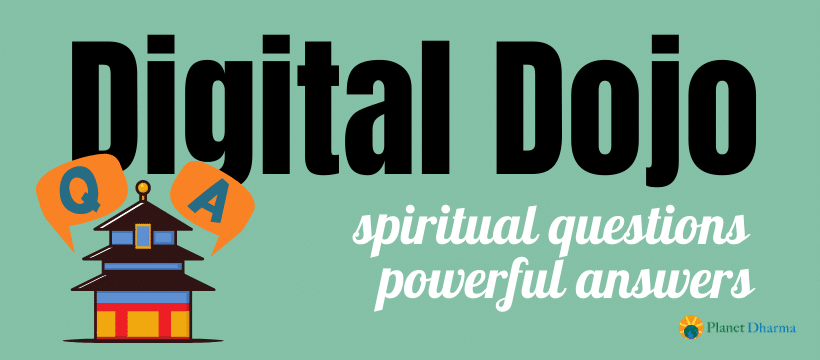 Why the Digital Dojo?
Spiritual Questions, Powerful Answers
The 'call and answer' motif brings beauty to music and bird song. The same goes with the Teacher-Student relationship.  Asking questions to your teachers is a powerful and traditional method of learning in most spiritual traditions.
In Zen traditions, the teacher will also pose questions to the student, and this is often the case in our tradition.  There is usually no fixed answer to what you seek, only a better question.
What is the question behind the question? We encourage you to investigate, ponder, share what's on your mind or what is challenging for you.  You might be surprised what you will discover.
And, through this 'digital dojo', we are also coming together in community. Our shared questions and reflections are a precious opportunity for deepened compassion and wisdom. You may discover that others share the same question as you, or better yet, learn the answers to questions you even never thought to ask. This 'triple gem' of Buddha, Dharma and Sangha is a tangible refuge to strengthen your awakening journey.
Not sure what to expect? You are welcome to attend as an observer and are not required to ask a question. Although participants are encouraged to bring questions, it is not mandatory.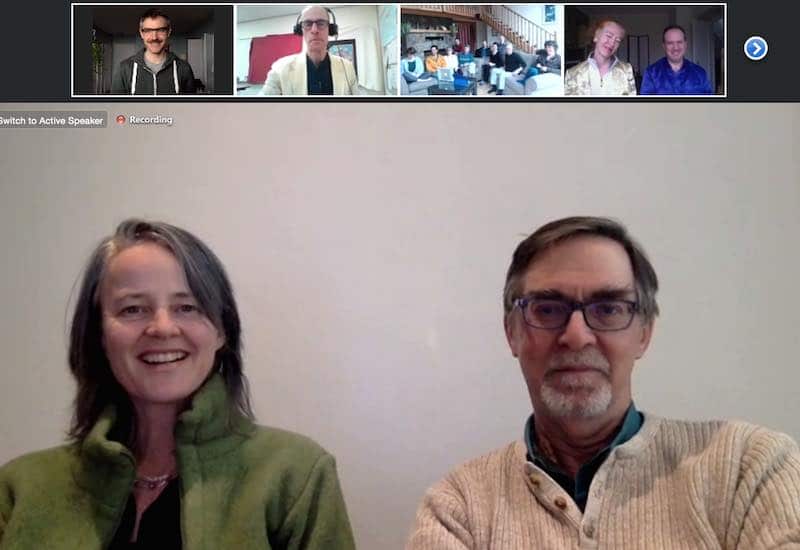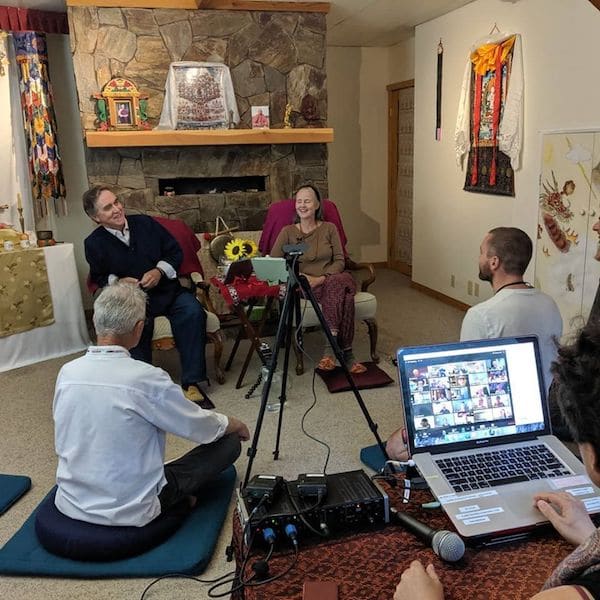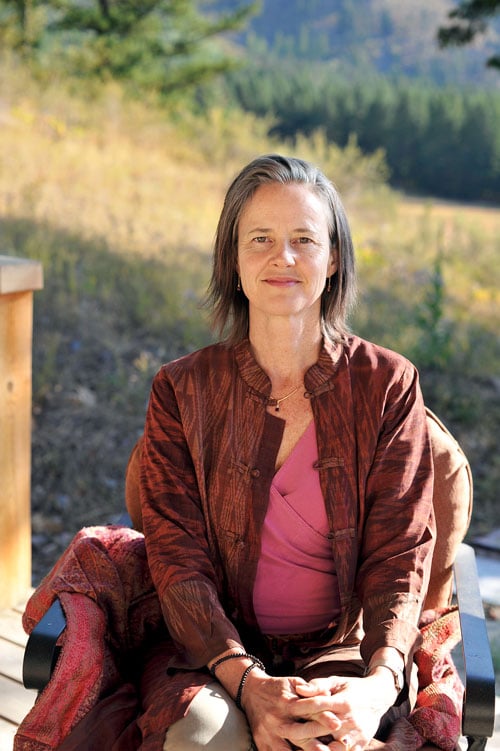 Catherine Pawasarat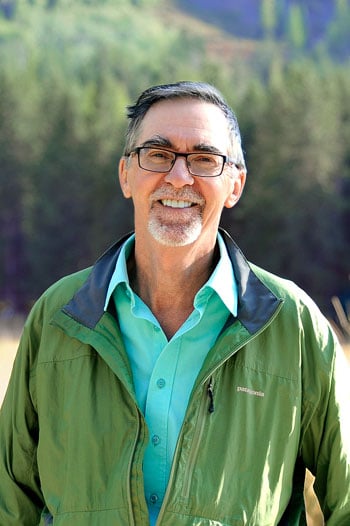 Doug Duncan
Doug Duncan and Catherine Pawasarat are Dharma and meditation teachers who founded Clear Sky Meditation Centre, BC, Canada.
Achariya Doug Duncan received lay ordination from Namgyal Rinpoche in 1978, and is a lineage holder in that teaching. Known for his direct, humourous and compassionate engagement with students, Doug embraces various traditions, contemporary psychology, and science, to mentor all beings to a more awakened state.
Catherine Pawasarat has trained daily with Acariya Doug Duncan since 1998 in an intensive spiritual apprenticeship that is rare in the modern West. She received lay ordination from Namgyal Rinpoche in 2003. In addition to Buddhist philosophy and its applications to daily life, Catherine also draws on generative living and the arts. With Doug she is co-founder of Clear Sky Retreat Center in the BC Rockies.
Session Details
Fees and Dāna
These sessions are offered based on the ancient principle of generosity, or Dāna.
Registration
To attend, you must register by the FRIDAY evening prior (9pm MST) to each Digital Dojo on Sunday. These Q&A sessions are typically held once a month, with the exception of when the Teachers are travelling or teaching another course.  
We recommend you attend live, but if you cannot, please submit your questions by email after registering. The video recording will be available for one week after the live session.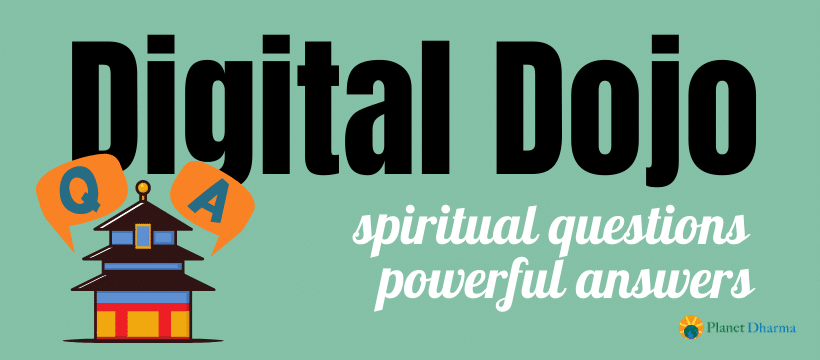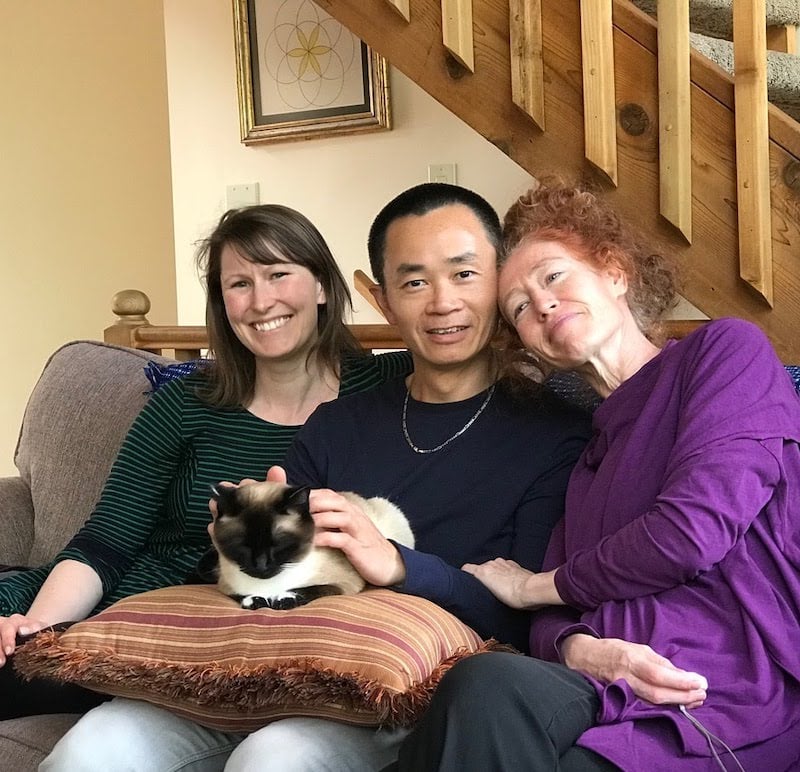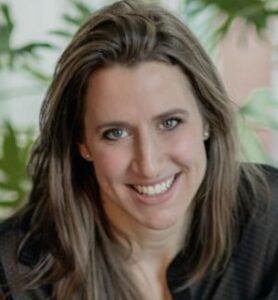 Dearest Cata Sensei,
THANK YOU – for holding and shining the outstanding love, care, compassion and wisdom that you do. We are so grateful to have you in our lives and for your presence in this world of ours.
Much love, gratitude and appreciation to you for the incredible woman, teacher and human being your are. Thank you for being a true light and inspiration in this world.
Ruth Levin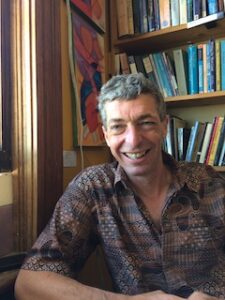 Catherine Sensei is an excellent teacher with a gentle manner and a keen intellect and breadth of knowledge.
Dean Nicholson
Executive Director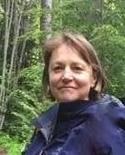 It is simply hard to put the ineffable to words. I don't find meditation easy, but I do find it worth it. I would not have dreamed that a 3 day online retreat could resolve complicated matters that I have wrestled with for years. Yet it did. Thank you, Sensei. Thank you each one of you at Clear Sky.
Cheryl Bate
Clinical Counsellor, Private Practise, Whistler, BC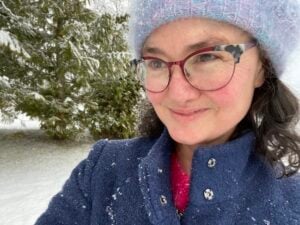 Catherine Sensei is an inspiring model and teacher of Women in Buddhism. She deftly weaves context, questions and her own experiences with wisdom, curiosity and a stunning clarity.
Michelle Heinz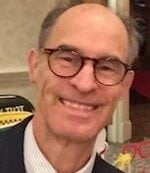 Dear Catherine Sensei, we are so blessed to have you as one of the dedicated teachers at Clear Sky. I admire your continued commitment to helping us and others on the planet and I am awed by your abilities. 
Dan O'Brian
Author, Japan Series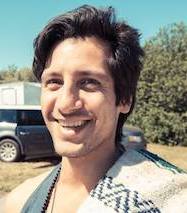 Dear Catherine Sensei,
Thank you for your unwavering compassion and commitment to support and accelerate The unfoldment of all beings around you.
It is a blessing and a privilege to be one of the lucky few who can bask in the glow of this radiance.
Dave Basu Roy
Chef, food business strategist and socialpreneur