Going to the Core: Transforming Distraction & Fear into Wisdom & Compassion
October 21, 2017

-

October 22, 2017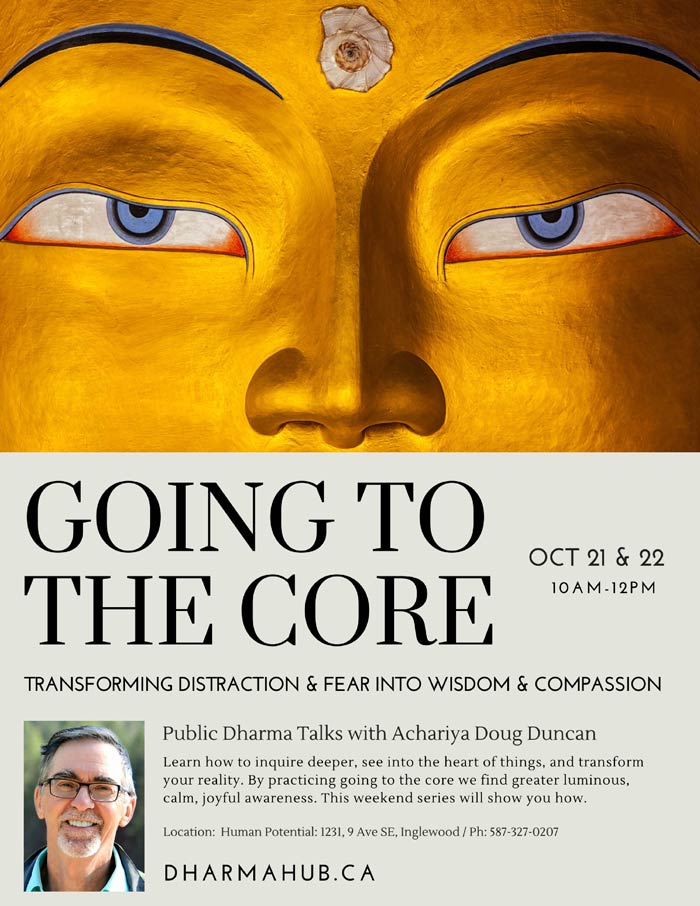 Going to the Core
Transforming Distraction & Fear into Wisdom & Compassion
Join Doug Duncan Sensei in Calgary for weekend teachings on 'going to the core'.  Learn how to inquire deeper, see into the heart of things and transform your reality.
Do fear, anxiety or the distractions of daily life hold you back from being truly present?  Do you ever feel like life is passing you?

Meditation and mindfulness tools provide the basis of transforming these counter-productive and challenging feelings into experiences of learning and joy.
Through the practice of going to the core, we have a powerful tool to experience greater luminous, calm, joyful awareness.
Classes will be held on Saturday & Sunday mornings, Oct 21 and 22nd, 2017, in Inglewood, Calgary.
Full Details & Registration:
Visit: Calgary Dharma Hub, Going to the Core.