Living Tantra: Course in Calgary
November 3, 2016

-

November 13, 2016
Living Tantra: Ten Days of Urban Study & Practice: Rediscover Passion in Your Daily Life
Tantra…its not just about sex. Join meditation & Tantra Master Doug Duncan Sensei for ten days of group classes, tantra meditation practice & experiential learning in Calgary.
Explore what you have always wanted to know but were afraid to ask about the tantric experience. Through tantra, known as the diamond vehicle of Buddhist philosophy, we can discover levels of untapped energy, greater interconnection with others and come to know first hand our part in the great weaving of life.
How does the ten days of urban study and practice work?
The ten days will cover a mixture of group classes on Thursday evenings, Saturday mornings and Sunday mornings.  There will be a Tantric initiation into the practice of compassion (Chenrezi) on Sunday November 6th.  Throughout the series Doug Sensei will give you exercises, contemplations and meditation guidance to take home with you, deepening your experience.  There will also be a 5Rhythms Tantra themed movement class on November 8th at 7pm co-hosted with Evangelos Diavolitsis / Meditation Moves.
Living Tantra Classes Schedule

-Thursdays, November 3rd and 10th: 7pm-8:30pm
-Saturdays, November 5th and 12th: 10am-12pm
-Sundays, November 6th (Chenrezi Initiation) and 13th: 10am-12pm
Experiential Components:
Living Tantra also includes valuable experiential practice & reflection opportunities over the ten day period: There will be an initiation into the tantric deity of compassion (November 6th, 10am), take home exercises & meditation practice throughout the series and a 5Rhythms Tantra themed movement class (November 8th 7pm).
About Doug Duncan Sensei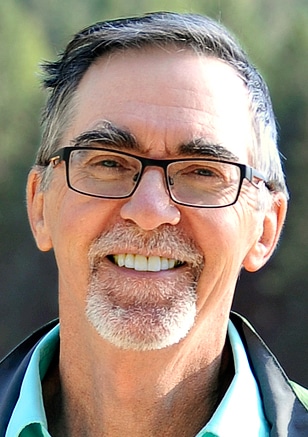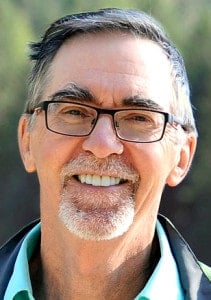 Achariya Doug Duncan Sensei is a Tantra Master who has been teaching Buddhist and Universal paths to awakening for over three decades. His principle teacher was Namgyal Rinpoche, the Canadian-born Theravadin, Vajrayana and Western Mysteries Master.  Known for his humorous teaching style and skill with helping people integrate the shadow, Doug mentors his students with care and compassion to find greater degrees of freedom, joy and wisdom.
Doug teaches with his partner and co-teacher Catherine Pawasarat throughout the world & online via Planet Dharma and at their retreat facility, Clear Sky Meditation Centre in BC.
Be prepared to let love dissolve you because there is no where to hide when you are around Sensei Doug Duncan!  It's Sensei's genuine desire to be of service and his deep dedication to the transformative awakening of our higher nature that makes him such a brilliant teacher.

-Wendy Stauffer, Owner of Villa Sumaya Retreat Centre
Financial Investment:
Dana to the Teacher:
Doug Sensei lives and teaches by the traditional practice of 'Dana', or generosity. Please give generously to the Teacher to make these priceless teachings accessible to all, and as an investment to your growth and unfoldment.
Dharma Hub Course Organisation fee:
The Dharma Hub charges a course organisation fee to cover administration, facilities, transport & accommodation for the teacher.  This fee does not go to the teacher, and is in addition to the Dana mentioned above. Fees: Early bird $150 (until Oct 31) / $185 (after Oct 31).  We highly recommend attending all sessions as a full ten day immersion into tantra.  If this is not possible for you, we also offer a Drop In Rate of $35/ session.
Register now with the Dharma Hub Calgary: