Golden & Dark Shadows: A Shadow Work Retreat
September 3, 2018

-

September 9, 2018
Shadow Retreat at Dharma Centre of Canada, Ontario
Integrating our shadow may be the fastest way to unfold spiritually, and reduce our suffering. By its very nature, shadow work is not fun or pretty. It takes courage and fortitude. Once we decide to change, the shadow's darkness moves towards greater and greater light in a process that is both beautiful and exciting.  Join Doug Duncan and Catherine Pawasarat at the Dharma Centre of Canada in Ontario for this powerful five day shadow retreat.
Integrating Our Challenging Shadow Aspects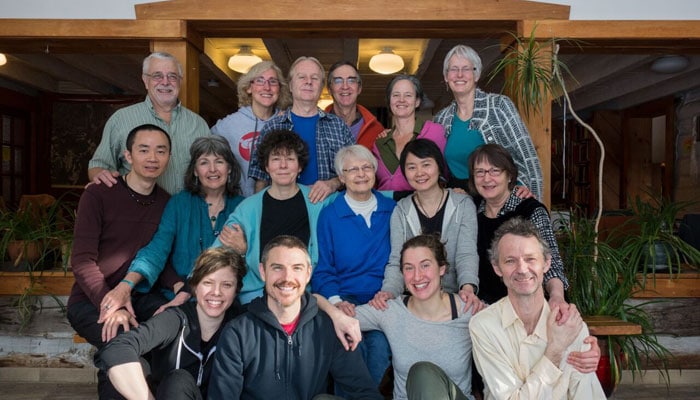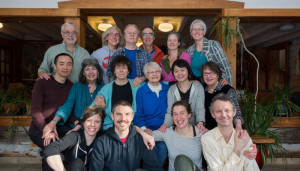 Most people are drawn to meditation and mindfulness for the bliss experiences. These bliss experiences spur on beginning meditators to stay with the practice. But as the practice of meditation deepens, darker arisings can start to manifest. Rather than being discouraged by these experiences, it is helpful to see this as an opportunity to integrate these dark shadows into conscious awareness so that we may be free of their control.
If you've had these challenging arisings during your practice, you may have been tempted to quit meditating, or try a different method or a different teacher. This is understandable, as facing these dark shadows can be scary and unpleasant. However, if you can lean into these dark manifestations and hold the space openly around them, there can be great release and transformation.
Recognizing the contribution of the golden shadow – our 'better angels' – also helps ensure the practice stays joyful and doesn't descend into nihilism.
Shadow Work with Experienced Guides
Leaning into shadow work requires an experienced guide, someone who has navigated the path themselves and who can inspire confidence and offer support. Dharma teachers Doug Duncan and Catherine Pawasarat have been offering this guidance to students for more than half a century between them. Integrating the shadow is one of the 4 pillars of their approach to spiritual awakening that informs their organization, Planet Dharma.
This retreat will utilize various shadow work techniques such as dream recall (including lessons in lucid dreaming) and working with masks to explore the topic and connect with transformative experience.
"I attended two retreats led by Doug Sensei at the Dharma Centre of Canada. Both were life-changing experiences. During the retreats I was led to confront hidden parts of myself, unaware that they were affecting me so deeply. Shadow work helped me accept and integrate parts of myself that I had rejected, and also to acknowledge new strengths and wisdom that were within me all along. After each retreat I left feeling freer and more confident about my spiritual practice."

– Shant Dolbakian, 2015 & 2017 retreat participant
Vajrayana Empowerment Wongkur: Yamantaka
Yamantaka Wongkur / initiation ceremony will take place on Saturday morning (8th September) at 8am. The ceremony is open to anyone who wants to attend. Please arrive early if you are not part of the retreat. A fee of $35 (plus dana to the teachers) for the ceremony can be paid at the door. For more information about what a Wongkur is, click here. For questions, please contact Linda Hochstetler.
Yamantaka is considered to be the "tool man" of Vajrayana archetypes, because of his many hands and implements. Another name for Yamantaka is the "slayer of death." He is a wrathful and extremely energetic archetype that works well with the forces of both the Dark and Golden Shadows. Yamantaka is the energetic manifestation of Manjushri, the Buddha of Wisdom. Working with Yamataka helps to transform and is powerful enough to overcome and subdue even the most powerful negative emotions.
Course Outcomes:
Learn about the unconscious aspects of consciousness and how they influence our behaviours, habits and life choices

Better understand how these aspects show up as both positive potential (golden shadows) and challenging forces (dark shadow)

Learn practices for integrating you golden and dark shadow aspects

Gain confidence in addressing challenging aspects of your life

Generate more calm, concentration and joyful energy
Register Now:

About the Teachers: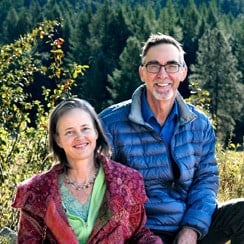 Dharma Teachers Doug Duncan and Catherine Pawasarat place great value on using every action as your practice for enlightenment. Combined, they have been practicing meditation for more than 60 years.
They both received lay ordination from the Canadian-born Ven. Namgyal Rinpoche, and have shared teachings of liberation worldwide for decades. As North Americans, they are adept at understanding the western psyche and combining traditional Buddhist concepts and western psychological processes.
Read more: Full Bios.[tmls category="20″ layout="tmls_slider" style="style2″ image_size="large_image" image_radius="large_radius" text_font_family="" text_font_color="#000000″ text_font_size="16px" name_font_family="" name_font_color="#000000″ neme_font_size="14px" neme_font_weight="normal" position_font_family="" position_font_color="#777777″ position_font_size="12px" order_by="rand" order="DESC" auto_play="true" transitioneffect="crossfade" pause_on_hover="false" next_prev_visibility="tmls_visible" next_prev_radius="large_radius" next_prev_position="" next_prev_bgcolor="#F5F5F5″ next_prev_arrowscolor="tmls_lightgrayarrows" scroll_duration="500″ pause_duration="9000″ ratingstars="enabled" ratingstarssize="16px" ratingstarscolor="#F47E00″ ]
What else do you need to know?
Dāna (Generosity Based Teaching)
Doug & Catherine are teaching this meditation retreat via the ancient tradition of Dāna (generosity), an offering from them to the attendees. It is considered of supreme value to your life and thus "beyond price" so it is expected that the student will be equally generous and support the teaching and the teachers by making an offering.
While no offering is too small, also no offering is too great. The giver benefits by offering as much as they can, given the individual's circumstances. Along with compassion, generosity is considered the root of spiritual progress and, according to the ancients, therefore the root of our success in daily life as well.
Find out more about how you can practice Dāna. We invite you to offer Dāna when you register and via the Dāna bowl available at Clear Sky.
Meditation Retreat Centre Fees (includes lodging & meals)

Full Retreat: $900
Weekend Only (7th to 9th Sept): $300
Yamantaka Wongkur / Initiation Only (8th Sept): $35