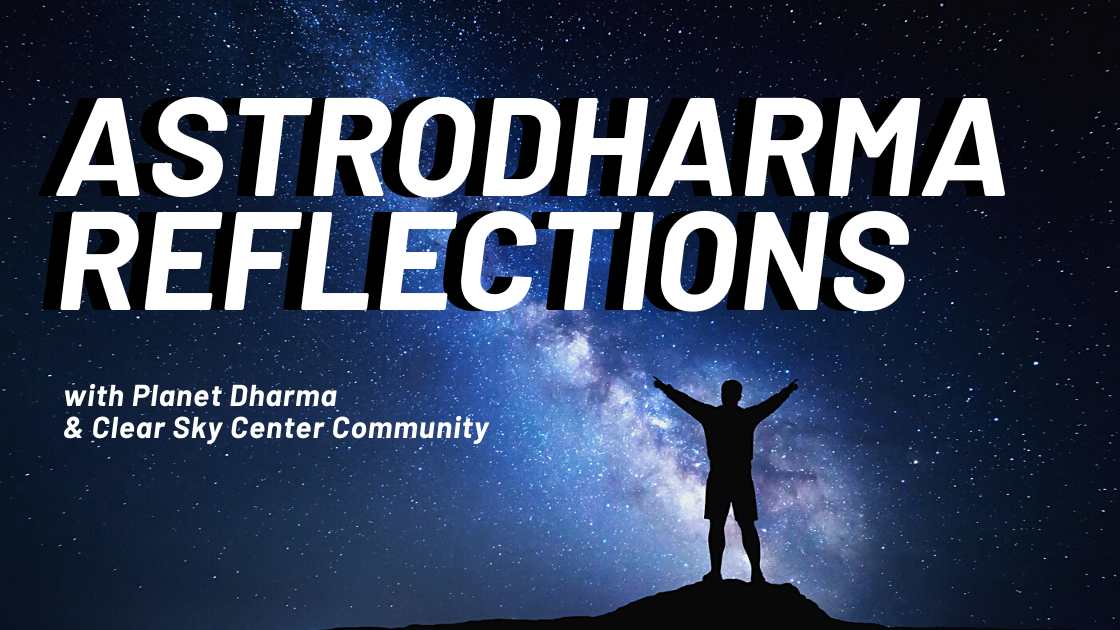 From Karma to Dharma? North & South Nodes in Astrology
Sangha share their reflections on the north and south nodes in AstroDharma.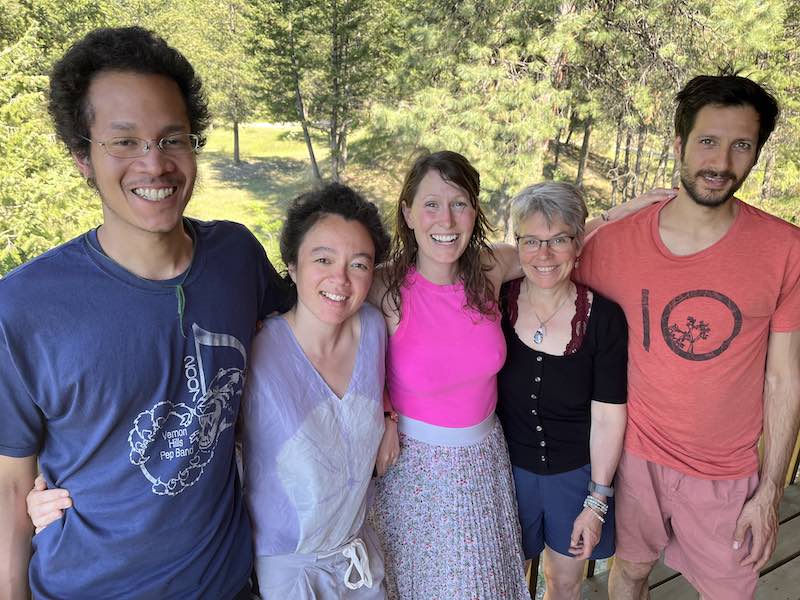 Planet Dharma and Clear Sky Center sangha members share their insights on karma and dharma via the lens of AstroDharma.  By describing north (karma) and south (dharma) nodes of the moon, they share their personal stories of inertia and challenge, strengths and growth potential.
Thanks to Maureen Smith, Richard Nathaniel, David Basu Roy and Cara Conroy-Lau for sharing their reflections. (Ava's video will be posted soon!)
Explore this soul-ar system further:
An Episode from our Podcast: On the North and South Nodes, Chiron and Saturn
In this AstroDharma podcast episode, Catherine Pawasarat Sensei and Doug 'Qapel' Duncan explore parts of our natal charts that are particularly connected to spiritual and personal transformation, including Chiron, Saturn, and North and South Nodes. They explain how these lenses can help us get unstuck, transform challenges into tools, and take things in our lives less personally. This includes how to use astrology to integrate our shadow and realize our fullest potential.
AstroDharma Blog
Articles by Catherine Pawasarat Sensei on AstroDharma:
How to Learn AstroDharma
Like all spiritual paths, astrology is complex, and the potential learnings are vast. Fortunately, a little bit of knowledge and self-knowledge can go a long way. We have taught AstroDharma informally to our students for many years, and are now formalizing some of what we teach.
We have designed our new online Intro to Astrodharma Course to be relatively simple and accessible. We've also designed it to honor all the work you've already done on yourself and to give you a doorway into the profundity that both dharma and astrology offer. Simple can still be deep and transformational.
Visit our AstroDharma Resources page for:
Upcoming AstroDharma Events
Online AstroDharma Course
Free Astrodharma Resources
RETREAT
Dharma in the Stars with Catherine Sensei
June 16-18, 2023
If you are indeed a modern day bodhisattva with the aspiration for a more compassionate world, this weekend of AstroDharma fundamentals will help you better understand and transform your own patterns and potential, and also understand and help the people around you.

Astrology can be confusing so we've compiled a few free helpful tools. Just join our newsletter and get the gifts – a Dharma Astrology Easy Reference Chart, and Intro videos:
Once you click please wait momentarily.

Awakening today.
We offer an ever-evolving modern spiritual path for committed, courageous seekers.
Explore the teachings three ways below:
Bite Sized Wisdom to inspire your week
Bite Sized Wisdom to inspire your week