AstroDharma
The insight and power of Astrology & Dharma combined
The unique combination of Astrology and Dharma helps us draw on personal strengths to transform challenges. With these two powerful tools we can better understand ourselves, the nature of being human, and the universe around us.
We have some free learning resources for you here to get started. And, to go deeper, take our empowering online AstroDharma course.
AstroDharma Course
Free AstroDharma Tools
The Power of AstroDharma:
The combination of Dharma and Transpersonal Astrology is a powerful method to help you to understand your soul map––your natal astrology chart–– and your unique Hero's Journey depicted therein.
With the Teachings of the Buddha, also known as "Buddhadharma" or just "dharma" we gain insights from 2500 years of profound consciousness studies. With Transpersonal Astrology we draw on Western Greco-Roman mythology plus Jungian principles and archetypes to help us understand ourselves, others and the cosmos.
Learn from AstroDharma pioneer Catherine Pawasarat Sensei, with her online AstroDharma course, and free videos and reference charts.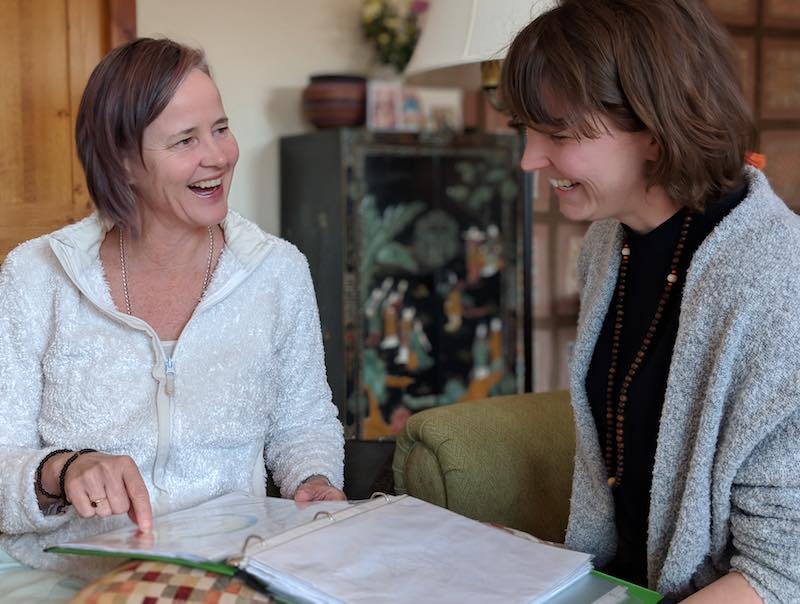 AstroDharma Teacher Catherine Pawasarat
AstroDharma Blog
Articles by Catherine Pawasarat Sensei on AstroDharma:
I love how AstroDharma uses the Dharma to explore astrology at a deeper level than you would with other astrology resources. It goes further and explains how awakening is the ultimate security.
Catherine's AstroDharma course is amazing! It's so well structured and has such great flow that I really feel like I'm beginning to understand this vast subject. I've enjoyed getting to know the gifts and challenges of each sign and planet and reflecting on the key words Catherine has given for each one in the guided meditations. I've gained a lot of insights into my own chart, what it means to be me and how I can develop and integrate all of these incredible potentials within myself through this work.
I attended a week-long Dharmic Astrology retreat with Catherine Sensei many years ago. I went from being skeptical about astrology, to hooked.  She is a great teacher. I use astrology all the time now to understand patterns in myself and others.  I also enrolled in her online AstroDharma course and it is excellent. Enjoy this gem!

Study AstroDharma Online
Introduction to AstroDharma: Awakening through Astrology
This online course will help you get to know the fundamentals of AstroDharma and your own astrological birth chart. This helps us discover hidden talents and find new ways to overcome personal challenges. 
Our natal chart is sometimes called our 'Soul Map' for this lifetime: By the end of this course, you'll better understand your unique hero or heroine's journey for this life.
Free AstroDharma Resources
Free AstroDharma Resources
We'd like to gift you three AstroDharma resources that we've found very helpful.
Subscribe
to get the following tools, direct to your inbox:
AstroDharma Reference Chart (Handy printable guide)
The 3 Most Important Parts of Your Chart (Video)
AstroDharma and Relationships (Video)

How We Use AstroDharma
For spiritual seekers looking to grow, the unique combination of Buddhism and Transpersonal Astrology speed us up on our spiritual path.
At our meditation centre, we use Western astrology alongside Buddhist philosophy and meditation practice.  This helps our students transform their challenges more effectively.
There are five key aspects of AstroDharma study:
1. Understand how to read your own astrological birth chart.
2. Harness and develop its positive elements wisely.
3. Recognize and overcome elements that may be out-of-balance.
4. Use this knowledge to redirect your energy into more effective patterns of living.
5. Use meditation and ideally work with teachers and a spiritual community to go deeper and fully investigate and liberate the subtle patterns and conditioning.
Teacher Bio
Catherine Pawasarat
Since the early 2000s Catherine has provided dharma training and taught the path of awakening to hundreds of students, together with Doug Duncan Sensei and on her own. In addition to Astrology and Buddhist philosophy and their applications to daily life, Catherine also draws on generative living (a.k.a. sustainability) and the arts.
Catherine is from a lineage of spiritual awakening that values the best of Eastern and Western philosophy. Her partner Doug Duncan Sensei and their teacher Namgyal Rinpoche excel in teaching both methods. This is an ideal training for Westerners, and an evolution of traditional teachings for the modern seeker.
In addition to Planet Dharma and Clear Sky, her website GionFestival.org shares her ground-breaking work on the spiritual traditions and sustainability of Kyoto's 1100-year-old Gion Festival.
Free AstroDharma Resources – Join our Community

AstroDharma is a profound and vast study. Join our Planet Dharma newsletter to get a handy AstroDharma one-page reference guide and an introductory video to help you get oriented, as well as periodic updates and teachings from Planet Dharma.
Once you click please wait momentarily.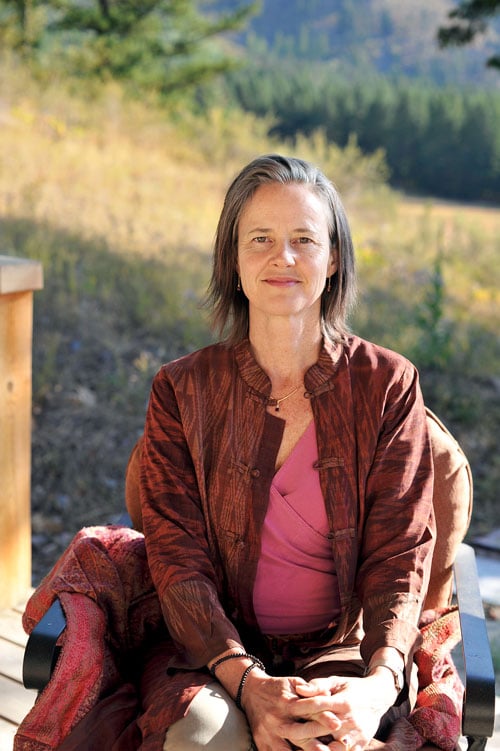 Catherine Pawasarat Sensei
Catherine Pawasarat Sensei is a contemporary Dharma teacher, attendant, consort, co-teacher via Planet Dharma and co-founder of Clear Sky Retreat Center.
She has trained daily with Acariya Doug Duncan since 1998 in an intensive spiritual apprenticeship that is rare in the modern West. She received lay ordination from Namgyal Rinpoche in 2003. In addition to Buddhist philosophy and its applications to daily life, Catherine also draws on generative living and the arts.
Much love, gratitude and appreciation to you for the incredible woman, teacher and human being your are. Thank you for being a true light and inspiration in this world.
Dear Sensei Cata, We seem to come in all shapes, sizes and I guess states, too. Here we are as Pisces. Thank you for the difference you make in this world. Thank you for AstroDharma.
I am really enjoying it. My understanding of the elements of the chart has increased, and I like the way it is presented, and how it is conveyed within the context of awakening. I appreciate being able to access previous modules, as I needed to go back and review a few times. Thanks for all your work on this!
Awakening today.
We offer an ever-evolving modern spiritual path for committed, courageous seekers.
Explore the teachings three ways below:
Bite Sized Wisdom to inspire your week