Enlightened Archetypes: Energies We Need to Awaken (ONLINE)
March 28, 2020 @ 10:00 am

-

March 29, 2020 @ 11:30 pm

MDT
Enlightened Archetypes: Energies We Need to Awaken
Online Public Talks | March 28th & 29th, 2020
Renowned psychologist Carl Jung studied archetypes, including Vajrayana Buddhism. He believed that we all have access to such strong, healthy archetypes through the collective unconscious, yet individually they are largely misunderstood or incomplete.
Jung believed that one healing modality is to call them forth into consciousness and make them whole again. Indeed, enlightenment or the process of awakening, is referred to as the Great Healing.
.
Details
Register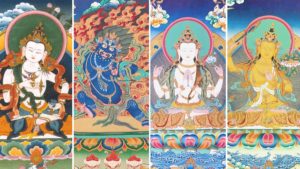 A Weekend Experience
In these two morning talks, Doug Sensei will focus on the energies and teachings associated with Vajrayana Buddhist archetypes, and how they can be used wisely and compassionately for our unfoldment.
NOTE: Due to ongoing COVID-19 concerns, we have restructured this weekend intensive originally set to take place in Calgary into online teachings. The original plan involved a Vajrapani wongkur. We will be looking at a future date when we can reschedule this for the Calgary participants. Stay tuned. In the meantime, if you would like an immersive experience of tantric deity practice, we encourage you to join the Tantric Deep Dive retreat that is still set to take place at Clear Sky Retreat Center in June. Click here for more details.
Part 1 – 10am Saturday Talk: Why do we need archetypes? An introduction to Tibetan deities
Part 2 – (Postponed) Empowerment Ceremony (Wong Kur) – Vajrapani, The Body of the Buddha
Part 3 – 10am Sunday: Embodying awakened energies through the practice
[Note: Video recordings will be available to those who are unable to make the live teachings starting on Monday, March 30th in the morning. They will be accessible until end of the day Friday April 3rd. You must register before the event in order to access these recordings.]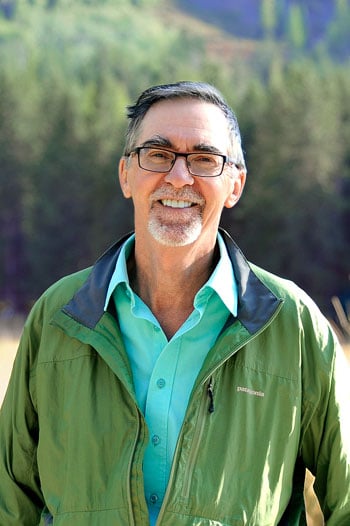 Doug Duncan
Achariya Doug Duncan 
has been teaching the Buddhist path to awakening for over three decades.  Known for his direct and compassionate engagement with students, Doug embraces the full spectrum of the various traditions he employs in order to mentor beings to a more awakened state. His great sense of humour, caring attitude and sometimes very direct involvement makes him an effective catalyst for opening the shadow, for very practical application of the teachings, for humorous and gentle relief when tensions mount and through a diverse range of explorations expands the teachings to include all aspects of life.
Doug received lay ordination from Namgyal Rinpoche in 1978, and is a lineage holder in that teaching. Known for his direct, humourous and compassionate engagement with students, Doug embraces various traditions, contemporary psychology, and science, to mentor all beings to a more awakened state.
Course Details
Fees and Dāna
This course is offered by the Doug Sensei based on the ancient principle of generosity, or Dāna. 
Location:
Online (Zoom)
Date and Time:
Saturday March 28th
& Sunday March 29th, 2020
10am – 11:30am both days