If you want the present, you have to open the box.
There are reasons why your spiritual path may not have unfolded as fully as you'd like.
If you're like most people who care about the planet and growing your self-awareness, you may have tried yoga or other bodywork, read a lot of books, done some kind of counseling, taken courses on personal development, and have done some meditation. Maybe you even tried just living with – or ignoring – the fact that it hasn't worked for you as well as you thought it would.
If you find that, after all these sincere efforts, your daily life still isn't working as well as you'd like, there are reasons for this.
Firstly, most spiritual paths are based on contemplative practices which, to put it bluntly, require sitting silently for long periods of time, preferably more than two hours/day. These arose in cultures that value those practices.
Our modern culture does need contemplative practices, but is much more action-oriented, and if you try to transplant yourself from your culture into a foreign culture, it doesn't often "take." Or even if it does take, it may not last.
Secondly, our lives are guided by habitual patterns and familiar desires that don't really work for true spiritual unfoldment. This is because these patterns and preferences are rooted in early childhood conditioning that is built to keep you from ever changing, no matter how hard you push at them.
What's needed in our modern, Western culture are spiritual awakening practices that really work by embracing both who you are and the culture in which you live.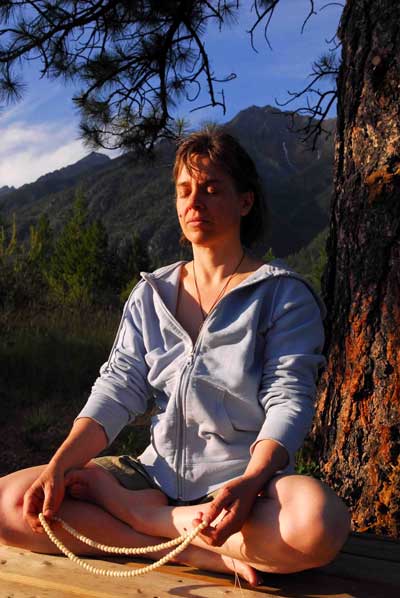 Four Aspects of a Modern Spiritual Path
Our mandate is supporting as many beings as possible to experience spiritual awakening in this lifetime.  We do this through four approaches to spiritual awakening:
You can see for yourself, below, why the Path of Awakening via these four aspects might work well for you, as it has for thousands of others. It helps you bring greater awareness to the patterns and the shadow of your psyche. It also helps you leverage the support of community and new patterns and habits, to empower you to bring your actions and your life in alignment with your aspiration.
Catalysts of Awakening: Five Principles
Planet Dharma's Five Principles
1) Communicate more skillfully
2) Meditate on the fly
3) Support people more experienced than you
4) Stretch your comfort zone
5) Embrace spiritual community
How the Path of Awakening succeeds with these 5 principles:
Communication that is clear and honest, loving and compassionate. Have you noticed that the way many people communicate unintentionally confuses or complicates things? By learning clear, honest communication, rooted in love and compassion, you can avoid many of the bumps in community and relationships, and help your heart and mind to wake up to your true potential.
Incorporating active practice is as important as sitting meditation. Spiritual practice is more than just sitting meditation, and by incorporating active spiritual practices, you can interrupt the painful patterns in your life and infuse yourself with peace and freedom without having to throw away all of your activities.
The importance of training with experienced guides. Regular and consistent interaction with experienced practitioners fosters greater mindfulness in your engagement with both day-to-day activities and community building. This is called "dharma training," or "the tuning fork principle:" increasing your awareness and effectiveness through mentorship.
Challenge yourself to breakthrough. Undertaking regular and doable challenges in mindful ways opens your heart and mind to a greater sense of success. So many of our habits keep us in the same loops. The challenges rewire your brain and undoes many of your less helpful habits. Freedom is the result.
Community is fundamental to growth. Unfolding into freedom, peace and love is not a solo event. We all need each other! Generative and sustainable community engagement is an essential element to a healthy and integrated spiritual path. When you support other practitioners, you feel a wonderful sense of being able to contribute, and gain insights into yourself that you couldn't see if you were just alone.
Benefits of Community, Teaching and Training
Similarly, it can feel so supportive to receive help from others, to know you don't have to do it all yourself. In this way, a community raises itself up into freedom and love, and also greater insight and awareness.
We focus on teaching and training various methods that support you to make changes in outdated views, limiting habits and conflicted emotions. We emphasize practice both as individuals and in community. Changing all this takes courage and work and revolutionizes your personal status quo.
The results? More joy, more creativity, more compassion, more freedom, and a greater sense of true wealth.
If you're like many people, you can see how these five principles fit together, to help you wake up to a more alive and free version of yourself. You 2.0, if you will.
Through dharma training I have grown into a mature, responsible, and very capable adult, benefitting many others.
Doug and Catherine Sensei are articulate, humorous and very relatable. For me, their teachings give me a place to begin to apply the dharma in my own life and a trusted context from which to take a bigger perspective. In their presence, they have the ability to put me at ease and their teachings (somewhat mysteriously) become alive and intimate.
Thank you so very very much for all the wonderful, enriching, life-changing teachings… They've brought so much colour, lightness and movement to my life which I get to share now with others. I am so grateful to be a part of this magnificent community and look forward to all the healing and dancing in rainbows for the benefit of all. 
Awakening today.
We offer an ever-evolving modern spiritual path for committed, courageous seekers.
Explore the teachings three ways below:
Bite Sized Wisdom to inspire your week