Meditation as a Path
Our mandate is supporting as many beings as possible to experience spiritual awakening in this lifetime.  Read about our overall approach to the the spiritual path, and the four approaches to spiritual awakening, including meditation, here:
Spiritual Awakening through Meditation
Spiritual Awakening through Meditation
Some meditation is indispensable to spiritual awakening. In its various forms –such as sitting practice, prayer and contemplation – it speeds up an individual's spiritual and personal unfoldment. It helps us integrate the various parts of the psyche. It develops great calm and concentration that lead to greater states of bliss.
Everyone wants that!
Meditation also brings us vast insight and understanding, the building blocks of wisdom. We use both Eastern and Western methodologies to achieve these aims.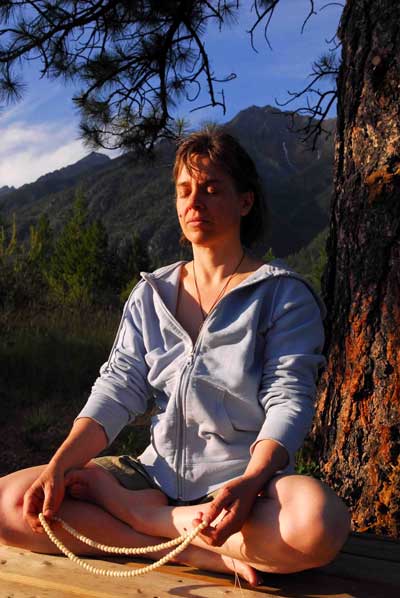 Video: Types of Meditation We Teach
The benefits of this deep [meditation] work is large shifts in my sense of self and ego. I completed 100,000 mantras of both mantras and really sealed those vibrations. I feel tuned to the teachers once again and vibrating differently and in a more focused way.
The benefits of [meditation] retreat: Clear mind. Open heart, Pristine Awareness. Penetrating the self illusion. A realization that I am nobody special and that is a breath of fresh air. Deep understanding of how to work in community.
I feel like I go deeper in each [meditation] retreat I do. There were many profound moments and I feel far clearer about my path and what I need – and want – to do going forward.
Awakening today.
We offer an ever-evolving modern spiritual path for committed, courageous seekers.
Explore the teachings three ways below:
Bite Sized Wisdom to inspire your week