Insights and support for female practitioners
While there may be frustration, grief and rage about historical gender inequity in Buddhism, we can use Buddhist methodologies to transform these conflicting emotions into greater compassion and wisdom.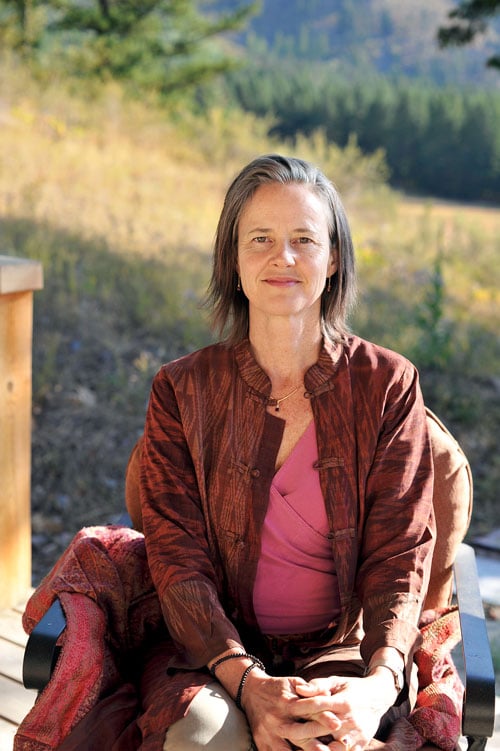 About Sensei
Catherine Pawasarat Sensei, a contemporary dharma teacher, attendant, consort, co-teacher via Planet Dharma and co-founder of Clear Sky Retreat Center shares her unique views, experience, and practices regarding this contemporary and planetary Triple Gem.
In this video, Catherine Pawasarat Sensei shares her personal experience as a female Buddhist practitioner and how we can adapt and shift our traditional perceptions of gender.
Course: Buddhist Women in the 2020's
Online Course available at MENLA.
Gender perceptions in the Buddhist World.
Want to go deeper in your exploration of women and gender  in buddhism? Join Catherine Pawasarat Sensei for her watch-anytime online course 'Buddhist Women in the 2020's', presented by the Menla Institute.   Held over three days, with 6 hours of content, this inspiring series of talks and reflections is now available on the Menla Online platform.
Green Tara Guided Meditation
Green Tara Guided Meditation (Free Audio)
Add your information below to receive the guided meditation of Green Tara and other dharma content from Planet Dharma. This Green Tara sadhana is shared by Catherine Pawasarat Sensei. When you join our list, we will be kind to your inbox.
Troubleshooting: Sometimes this button may not look like you've pushed it. However, you most likely have and we have received your request. If you don't hear from us within an hour, please let us know via [email protected] and we'll make sure you get access. Thank you for your patience.
Celebrating International Women's Day 2022