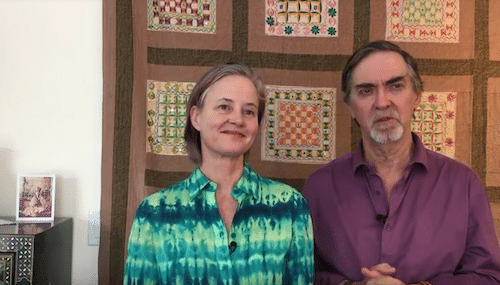 Becoming a work of art through the Paramis
Want to live your most beautiful life? Dharma Teachers Doug & Catherine Sensei often talk about 'becoming a work of art'. We asked them to explain what that means. They share their insights on the process, and the role of the six 'paramis' or perfections.
The six paramis are:
Generosity
Caring Conduct / Ethics
Patience
Energy
Concentration
Wisdom
If you'd like to study the paramis more deeply, come to the 2018 paramis retreat.
Watch the video:
Click for More Dharma Videos featuring Doug Duncan and Catherine Pawasarat.
If you would like to find out more about Planet Dharma, sign up to our mailing list. If you'd like to join us for a retreat or webinar series, view our upcoming retreats and courses.
Did you enjoy and benefit from this content? Consider supporting the teachers by making a gift of Dāna today.
Awakening today.
We offer an ever-evolving modern spiritual path for committed, courageous seekers.
Explore the teachings three ways below: